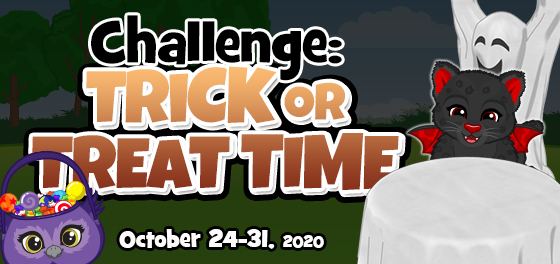 UPDATE: Looks like that ghostly chair has vanished… SPOOKY! But don't worry! You'll have a chance to get a fourth Creepy Cursed Chair with a special event right here on Webkinz Newz on Halloween, October 31.
Look for the Creepy Cursed Chair floating around Webkinz Newz on October 31! Learn more here!
Halloween is all about the candy and this challenge which runs in Webkinz World between October 24 and 31 is no different! In this challenge you'll need to collect Candy Tiles from the Owl in the Park and place them in your room, play Candy Bash 2 and feed your pet more Panther Pops!
Completing the final challenge will complete your creepy dining set with a Haunted House Table and a cute Wise Owl Candy Bag! Just in time for Halloween!