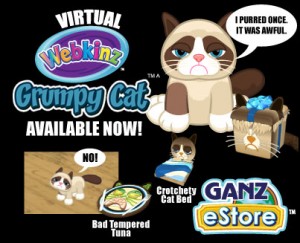 Grumpy Cat has arrived in Webkinz World!!
Meet Grumpy Cat™. She had fun once, and hated it! She much prefers her Crotchety Cat Bed, an oasis of unimpressed cattitude! And if she absolutely HAS to accept food from you, make it Bad-Tempered Tuna, a grouchy alternative for an unconventional cat.
You may find this pet and more at Ganz eStore!