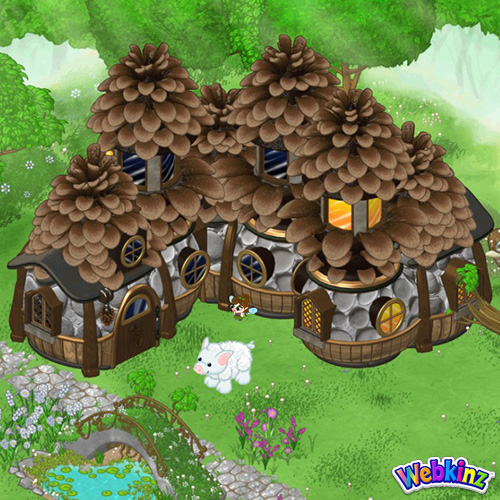 January's Kinz Cottage has arrived: Pine Forest Cottage
Stepping inside this cute little cottage is like entering a cone of silence for your pet! They'll find the sweet serenity so relaxing!
Watch for the companion item, Pine Forest Fence, to be released next week!
Please note: there are 3 cottages nestled together in the above picture.
You may find a new Kinz Cottage and companion item each month at eStore!