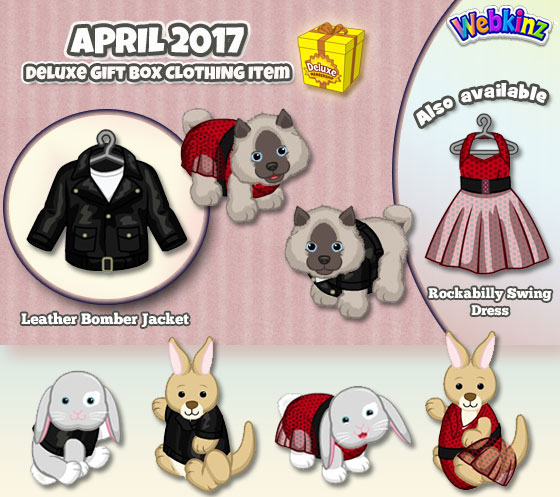 There's a new Deluxe Members Gift Box clothing item for April: Leather Bomber Jacket!
Match the Leather Bomber Jacket with the Rockabilly Swing Dress, available from Ganz eStore! If your pet is looking for something to wear at their next Rockabilly Swing dance, this dress will rock around the clock! They'll feel footloose and fancy-free!
You may find Deluxe Memberships and more at eStore! To learn more about Deluxe Memberships, click here!