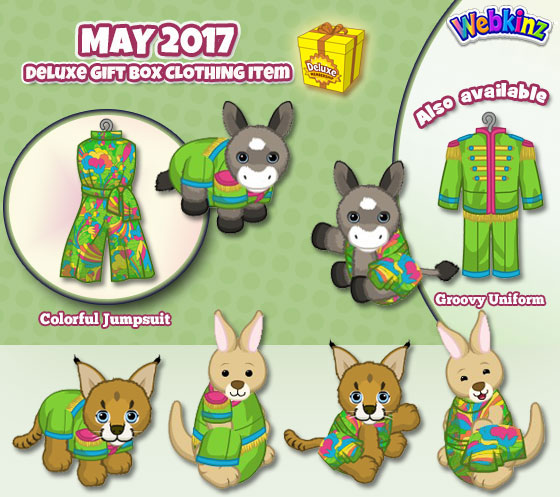 There's a new Deluxe Members Gift Box clothing item for May: Colorful Jumpsuit!
Match the Colorful Jumpsuit with the Groovy Uniform, available from Ganz eStore! Your pet will think it's great to be groovy when they wear this unique uniform! They'll leap at the chance to wear this jiving jumpsuit!
You may find Deluxe Memberships and more at eStore! To learn more about Deluxe Memberships, click here!