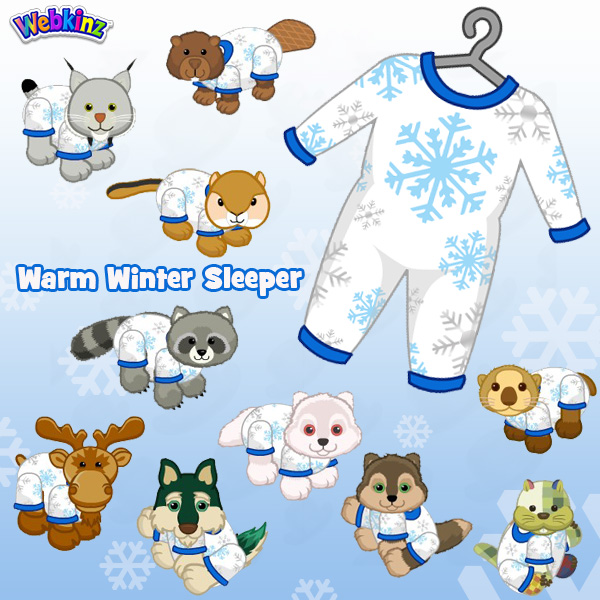 Help your pet stay warm this winter by wearing the fantastically fleecy Warm Winter Sleeper! The perfect outfit when they want to wind down and get cozy after being out in the cold!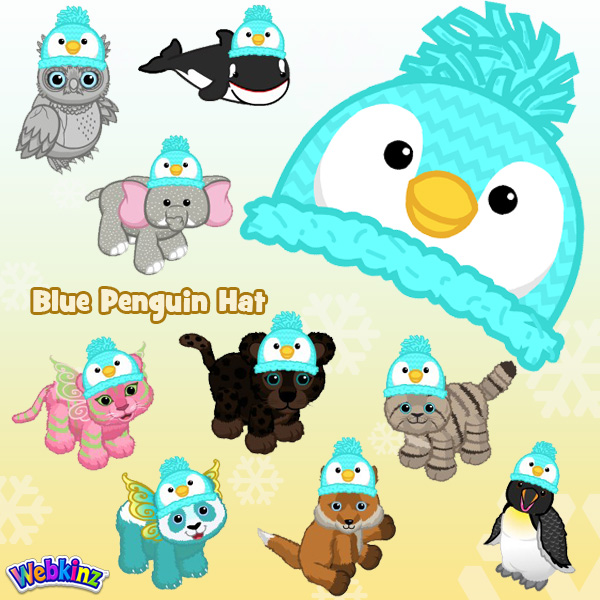 Any pet can waddle around Webkinz World while staying warm with the wonderful knitted Blue Penguin Hat! They'll look cute while staying nice and cozy!
You may find these Winterfest items and more at both W-Shop and Ganz eStore!