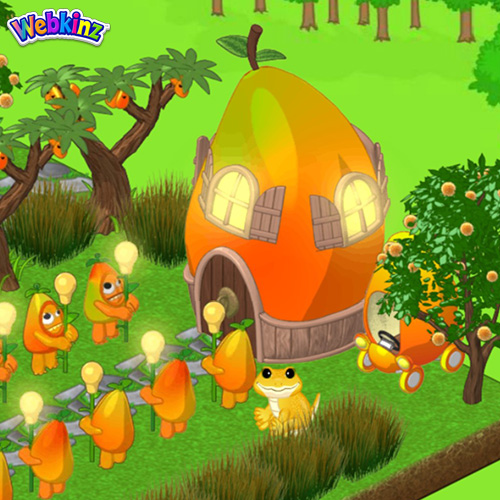 August's Kinz Cottage has arrived: Mango Cottage
If your pet is looking for a sweet place to stay, have them hole up inside this fantastic Mango Cottage! They'll feel really refreshed the next day!
Watch for the companion item, Golden Ombre Fence, to be released next week!
You may find a new Kinz Cottage and companion item each month at eStore!