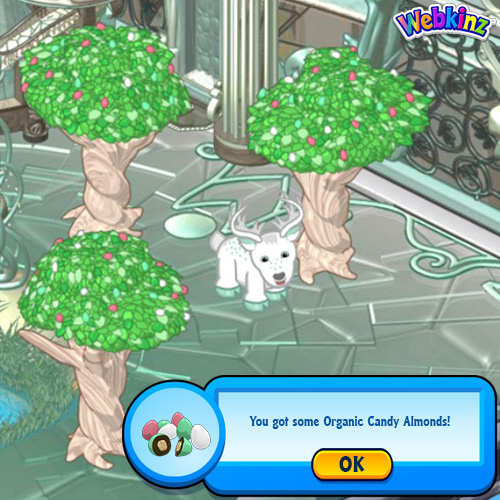 September's CANDY TREE has arrived: Candy Coated Almond Tree!
If your pet is always searching for sweets, they'll love harvesting the candy-coated nuts from the terrific Candy Coated Almond Tree! Such daily delights will certainly satisfy their sweet tooth!

This tree makes one Organic Candy Almonds food item each day that you can feed to your pet!
Watch for the companion item, Elven Garden Wall, to be released next week!
You may find a new Candy Tree each month at eStore!