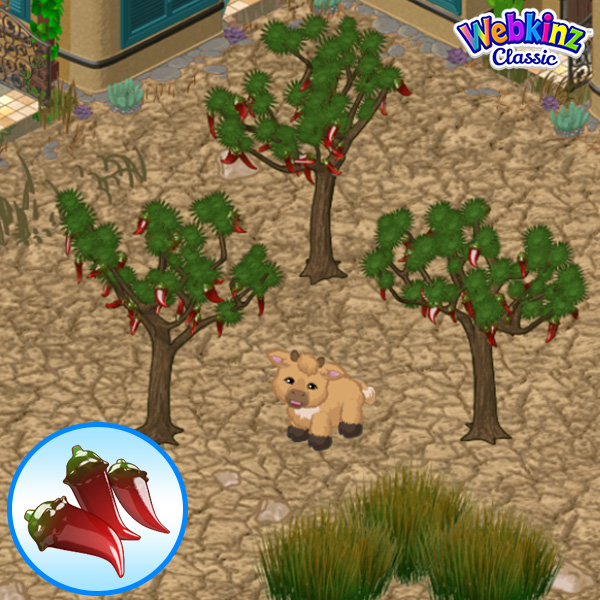 September's CANDY TREE has arrived: Chili Gummy Candy Tree!
When you want to add something spicy to your yard, this tree will do the trick! Harvesting chili pepper-flavored gummies will be a terrific treat!
This tree makes one Chili Pepper Gummies each day that you can feed to your pet!
Watch for the companion item, Southwestern Garden Patch, to be released next week!
You may find a new Candy Tree each month at eStore!