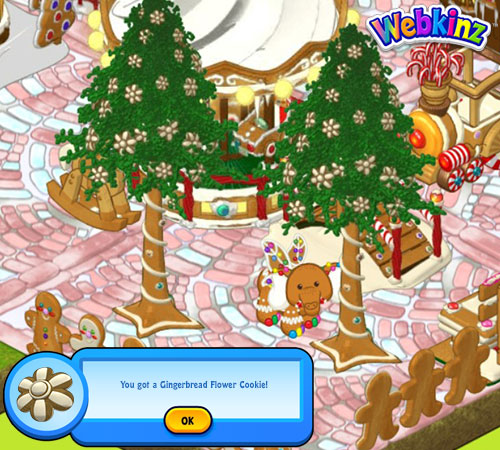 December's CANDY TREE has arrived: Gingerbread Flower Tree!
If your pet enjoys gingerbread, they'll love the tasty treats harvested from the terrific Gingerbread Flower Tree! One taste and they'll want a whole grove!

Each day they'll be able to harvest a Gingerbread Flower Cookie food item!
Watch for the companion item, Gingerbread Fence to be released next week!
You may find a new Candy Tree each month at eStore!