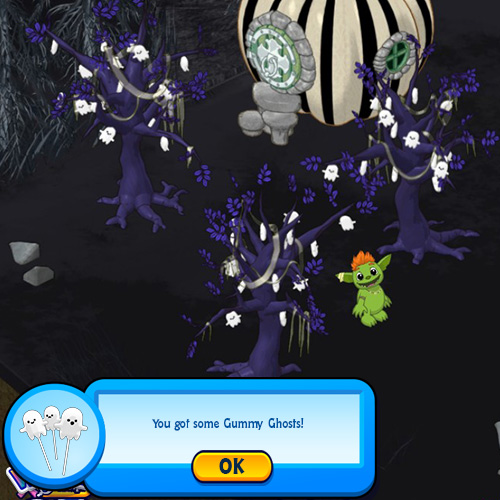 October's CANDY TREE has arrived: Gummy Ghost Tree!
If you like your trees to be both spooky and sweet, then plant a few of the delightful Gummy Ghost Tree dispensers in your yard! The ghostly gummies you'll yield will make a terrifying treat!
This tree makes one Gummy Ghosts food item each day that you can feed to your pet!
Watch for the companion item, Ghostie Fence, to be released next week!
You may find a new Candy Tree each month at eStore!