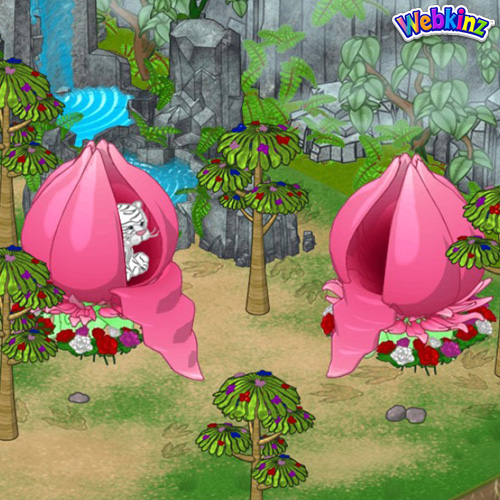 August's Kinz Cottage has arrived: Jungle Flower Cottage
Your pet can hide away in the heart of the jungle inside the precious pink Jungle Flower Cottage! The pretty pink petals will protect them from prying eyes!
Watch for the companion item, Jungle Flower Fence, to be released next week!
You may find a new Kinz Cottage and companion item each month at eStore!