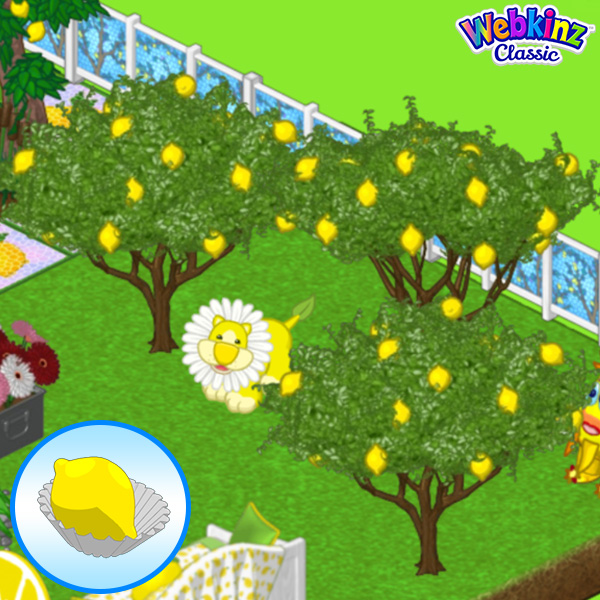 July's CANDY TREE has arrived: Marzipan Lemon Candy Tree!
Not only can you create a gorgeous grove of lemon trees, your pet can also enjoy some colorful marzipan candy! The Marzipan Lemon Candy Tree is truly a terrific tree!
This tree makes one Marzipan Lemon food item each day that you can feed to your pet!
Watch for the companion item, Lemon Drop Fence, to be released next week!
You may find a new Candy Tree each month at eStore!