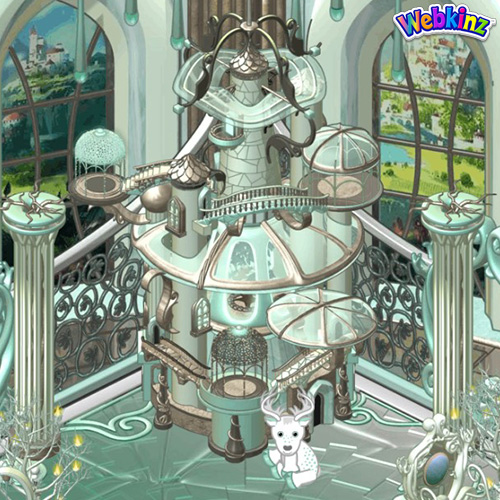 September's Kinz Cottage has arrived: Noble Elven Castle
If your noble pet wishes to be a beacon of hope, have them take counsel inside the elegant Noble Elven Castle! They're sure to inspire others from lands both near and far!
Watch for the companion item, Noble Elven Bridge, to be released next week!
You may find a new Kinz Cottage and companion item each month at eStore!