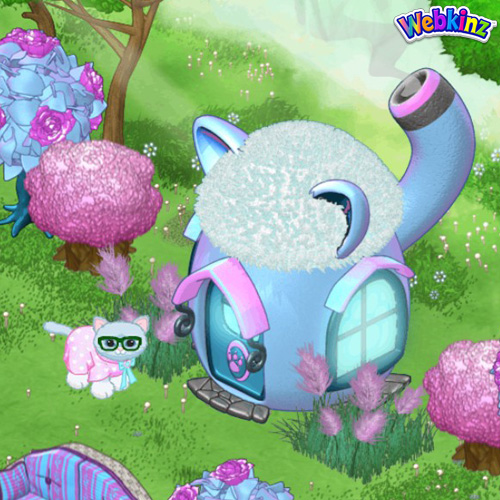 February's Kinz Cottage has arrived: Smitten Kitten Cottage
When your pet needs a little break from it all, have them stay inside the cute little Smitten Kitten Cottage! It's the perfect place to put the wiggle back in their whiskers!
Watch for the companion item, Smitten Kitten Topiary, to be released next week!
You may find a new Kinz Cottage and companion item each month at eStore!