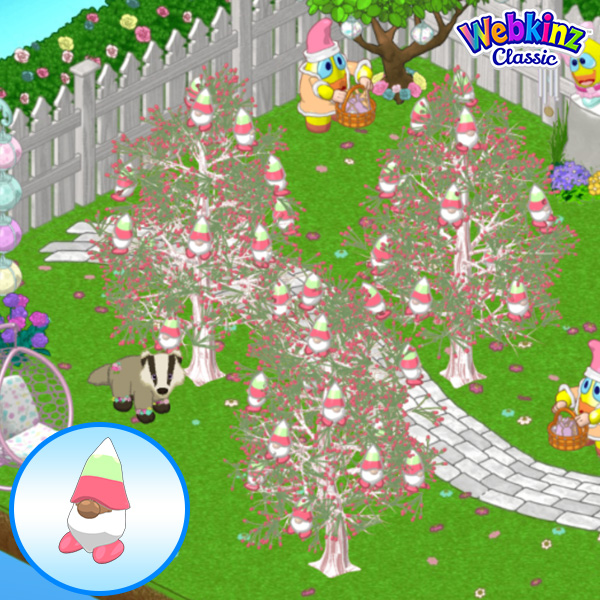 April's CANDY TREE has arrived: Spring Candy Gnome Tree!
Your pets will love finding sugary little gnome sweets in the tasty Spring Candy Gnome Tree! Every day they'll get to nibble on some gnomes!
This tree makes one consumable Spring Candy Gnome food item each day that you can feed to your pet!
Watch for the companion item, Garden Party Hanging Basket, to be released next week!
You may find a new Candy Tree each month at eStore!