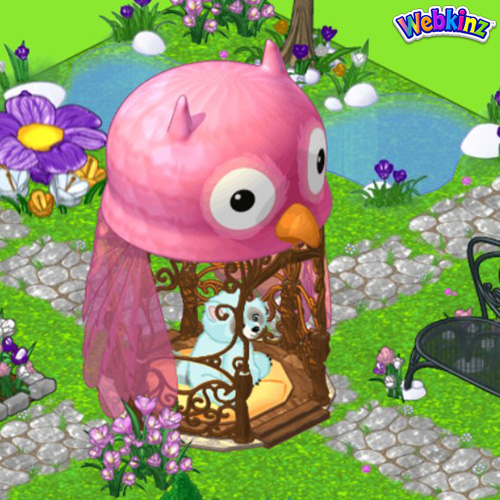 March's Kinz Cottage has arrived: Spring Owl Gazebo
Adding such a glorious Spring Owl Gazebo to your pet's yard is sure to be a real hoot! Your pet will definitely have one lovely look out!
Watch for the companion item, Spring Owl Fence, to be released next week!
You may find a new Kinz Cottage and companion item each month at eStore!