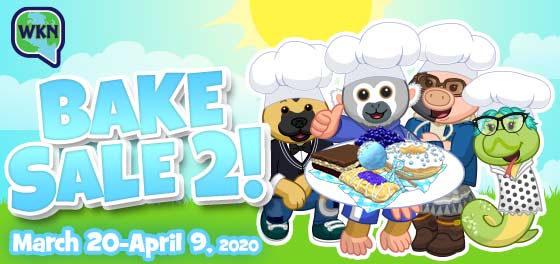 Bake Sale 2 is coming back  – but this time you can only find it on Webkinz Newz! From March 20 to April 9, 2020, collect a Baked Sale gift box on Webkinz Newz and open it up in Webkinz World to get a random Baked Good! Combine them on a stove to make prizes for your pets! Here's a look at the 5 Baked Goods you can collect in the Bake Sale gift boxes: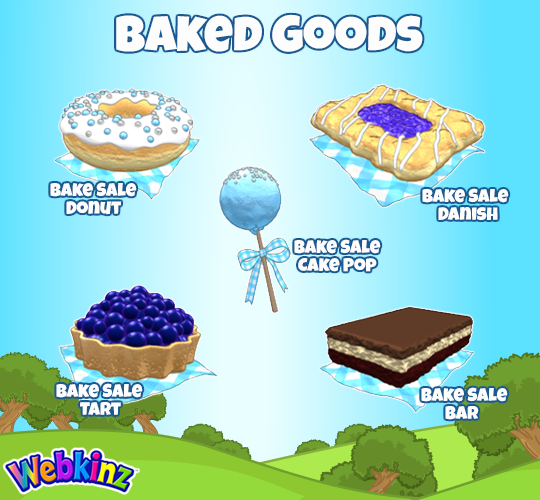 Each day, from March 20 until April 9, look for the daily floating Bake Sale gift box at WebkinzNewz.com and click it to send it back to your account.
Visit the W Shop in Webkinz World to find the Bake Sale Cookbook Volume 2 listed under 'Fun Stuff'.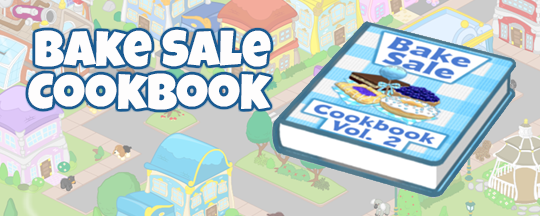 You can use the cookbook to find out what prizes you can make by combining Baked Goods on a stove. Here's a look:

Pieces of Blueberry Prize Pie will also be available in the 'New & Specialty' section of the WShop for eStore Points during this event. Every time you feed your pet a piece of prize pie, you'll win one of the 10 Bake Sale prizes OR a Beach House Bunk Bed, the Grand Prize! The Bunk Bed is a rare prize that's ONLY available through slices of Blueberry Prize Pie: