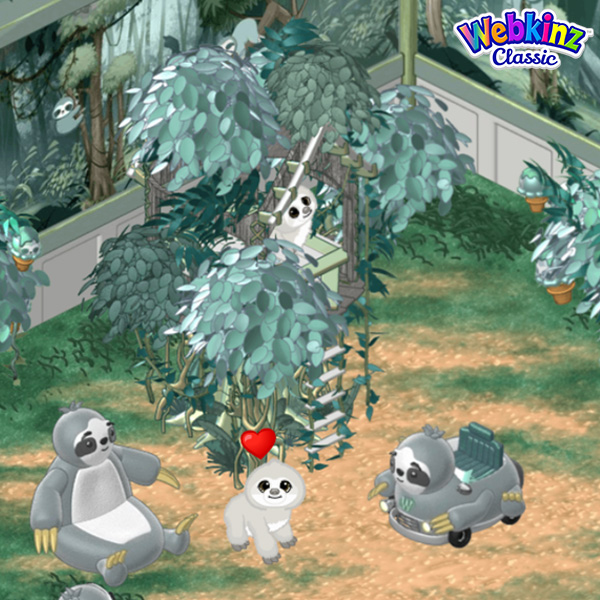 August's Kinz Cottage has arrived: Treehouse Hangout Cottage
This terrific treehouse is the perfect place for your pet to hang out while relaxing in the rainforest! It's a great spot for them to be stationed while studying their surroundings!
Watch for the companion item, Sleepy Sloth Divider Wall, to be released next week!
You may find a new Kinz Cottage and companion item each month at eStore!