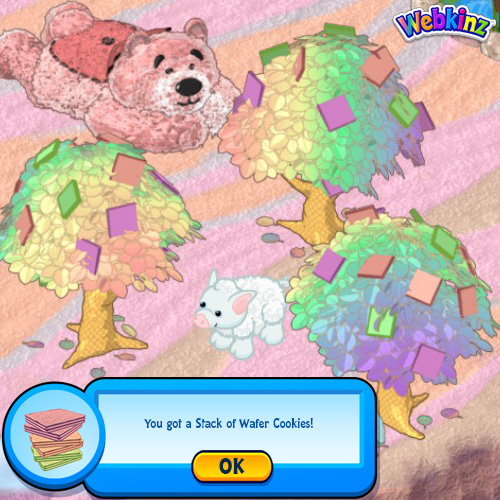 January's CANDY TREE has arrived: Wafer Cookie Tree!
If your pet wants wafer cookies, they'll definitely find the Wafer Cookie Tree dispenser to be quite delightful! The perfect place to gather around during afternoon tea!
This tree makes one Stack of Wafer Cookies each day that you can feed to your pet!
Watch for the companion item, Wafer Birdhouse, to be released next week!
You may find a new Candy Tree each month at eStore!