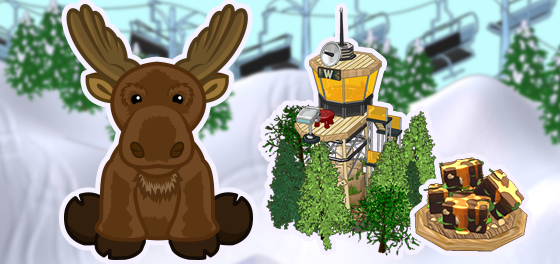 The Signature Moose would make a terrific addition to the Rescue Team. This majestic pet roams the forest and can spot a stranded hiker miles away from high atop its PSI, the Forest Ranger Tower. And the Signature Moose knows how to make the most of the land, tapping maple trees for its PSF, Maple Syrup Brownies.
The Signature Room theme features a bunch of majestic items, any of which would be perfect for this majestic creature.
And we're guessing the Signature Moose might save up its Wish Tokens – including the bonus Wish Token that comes with this pet – to get a rustic Campkinz Library Bookshelf!
This big pet has a big heart, which makes it an ideal member of a team dedicated to helping others!
To add them to your team, you can find the Signature Moose and other Signature Pets at Ganz eStore and in the W Shop.