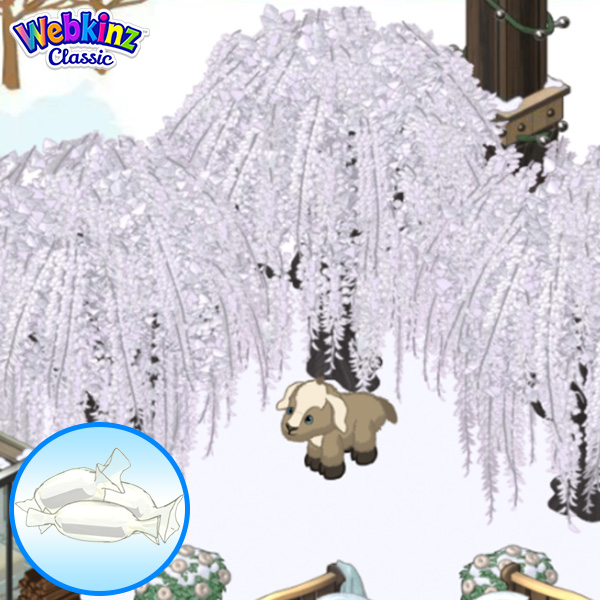 January's CANDY TREE has arrived: Winter Willow Candy Tree!
The awesome icy Winter Willow Candy Tree delivers a daily delight! You'll want to add an entire gorgeous grove in your yard!
This tree makes one consumable Vanilla Chews Candy food item each day that you can feed to your pet!
Watch for the companion item, Winter Wacky Gnome Lantern, to be released next week!
You may find a new Candy Tree each month at eStore!