Happy Friday! I'm back to look at more babies, my most favorite thing to do in Webkinz Next!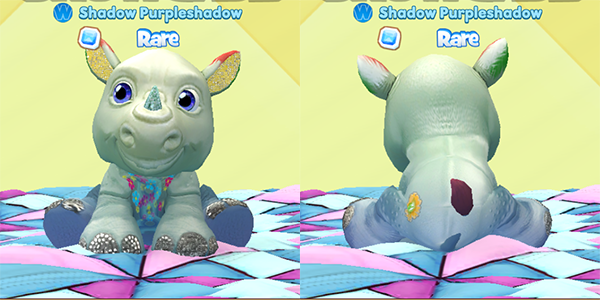 The eyes on this little rhino baby are so beautiful! I also love the flower pattern on the chest. The holiday flair on the ears are a nice touch, too!




I still love these yellow moon bears — the tiger stripes on this one are particularly striking. They just have the sweetest faces.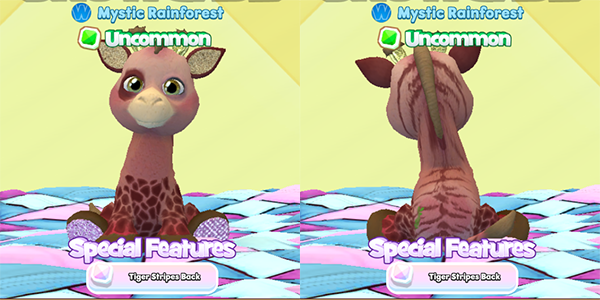 What a great color! The gold eyes go so well with the golden ears, and I just love the eye patch on this pet. Once again, tiger stripes are very striking!




This baby rhino pairs that fancy flower pattern with my favorite peridot eyes! The pink sparkly ears are a nice touch, and the horn is so cute!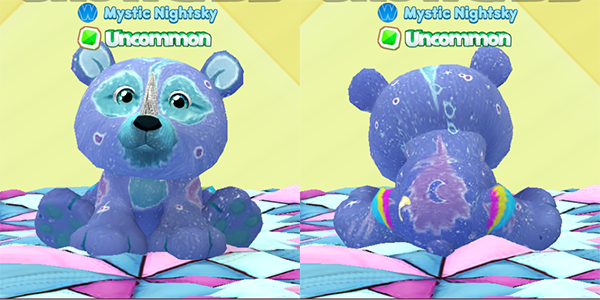 I just love this color combination. I may have to add a moon bear to my family, since they are just so cute. If you look carefully, you can see a little question mark patch on its head! And I love, love, love the disco horn on every pet!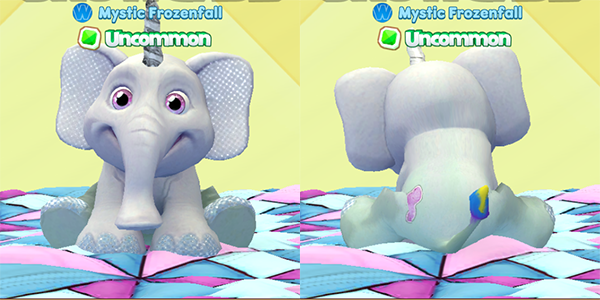 Ha! I love this unielephant! The pink eyes are quite sweet with this pet and goes perfectly with the pink peanut pet patch!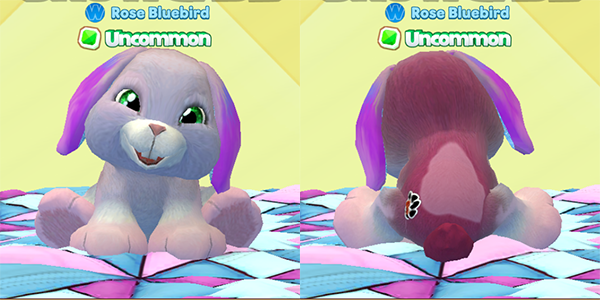 Love the unusual color of this bunny! It's so intense on the back and quite understated from the front. The rainbow flair ears and pretty green eyes are super cute, though.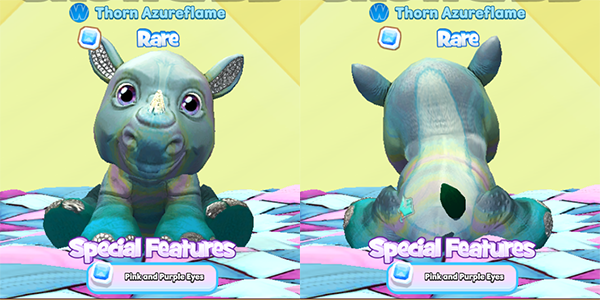 I love the subtle rainbow effect for the body color and the yellow horn looks like it's glowing! The rhino babies are always so cute. I can't wait for mine to grow up so I can spark with my rare cat!


Another great week of babies. I check out the Baby Showcase in the Adoption Center every day and pick a favorite to post on my social media channels. There's always so many cute ones to ooh and ahh over. Which baby is your favorite this week? Let me know in the comments below!


Download Webkinz Next now — available for iOS, MacOS, Android and Windows 10.