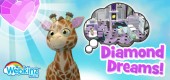 Have you tried combining premium themes in Webkinz Next? Check out these cool combo rooms!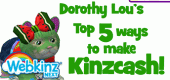 Need KinzCash on Webkinz Next? Dorothy Lou shares her earning secrets!
Read more →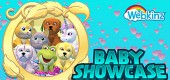 Some of the newest residents of Kinzville, including babies sparked by Sally Webkinz, Mandy Webkinz and Dorothy Lou!
Read more →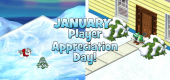 Friday, January 21st – Another Player Appreciation Day has arrived in BOTH Webkinz Classic AND Webkinz Next! Read more →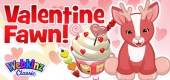 You may find this pet and more at both W-Shop and Ganz eStore! Read more →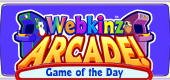 Find out which games will be available to everyone this week! Read more →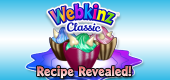 Find out how to make this sweet spiky sandwich maker recipe! Read more →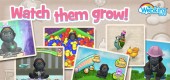 Watch Jack the Gorilla grow from a tiny babe into a strapping young ape.
How to spark them, how to care for them and how to grow them up!
Read more →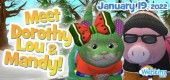 On Wednesday, January 19 at 3pm, stop by Kinzville Park in Webkinz Next to meet Dorothy Lou and Mandy!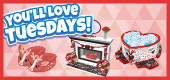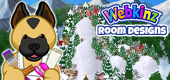 I have 25 more room designs to share with you today! Read more →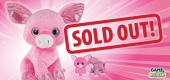 Breaking newz! The First Edition Landrace Pig is officially sold out on eStore and Amazon.com.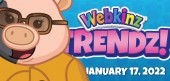 Mandy is so excited to share this week's trendz, including several from our Next players!