Did you know that when you win certain prizes in Webkinz Friends Challenges, you can send them to any Webkinz World account? That's right! It's a brand new way to earn special items and enjoy them with your pet.
To discover more cool things about Webkinz Friends, check it out on Facebook* or download it on the iPad to take it with you wherever you go!
Here are some of the amazing prizes you can win in Webkinz Friends and send to your Webkinz World account!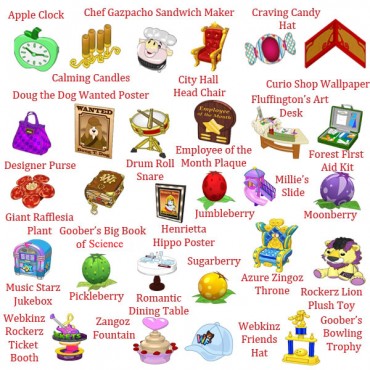 (*must have an active Facebook account)