For every 10th, 15th, 20th, 25th, etc., Webkinz Pet Adoption, you will also find a Superbed Gift Box inside your pet's adoption gift box. When you open it, you'll be able to choose from one of the many amazing Superbeds inside!
Here's a look at all of the Superbeds we've released or retired!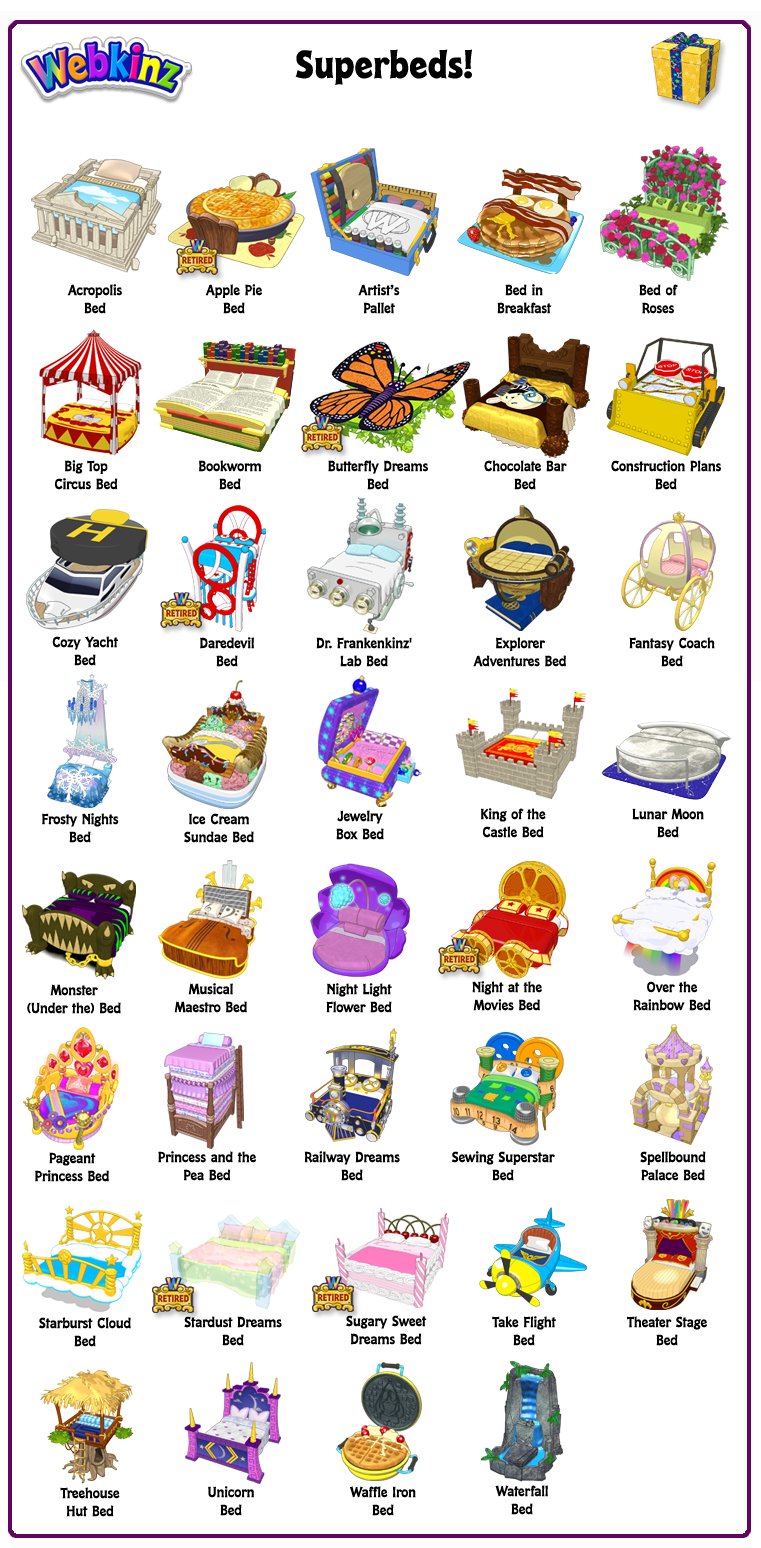 Which Superbeds are YOUR favorites?