Have you been collecting Acorns this September? There's one week left to collect all 50 and win gorgeous Oak Tree prizes! Check them out: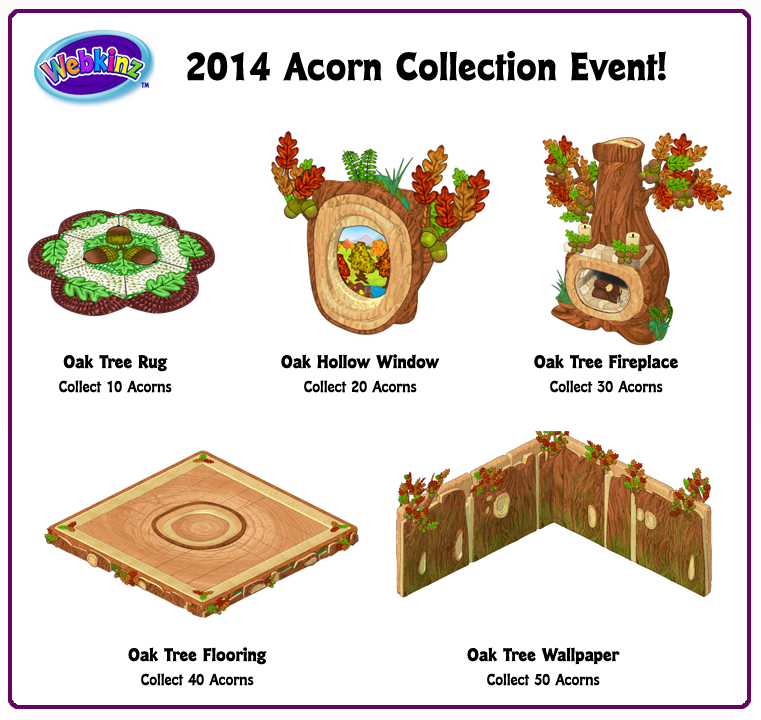 Did you know that you can complete it as many times as you want? Hooray!
Remember, there are lots of ways to collect Acorns (learn how by clicking here). And to see a beautiful example of an Oak Tree room, check out our Let's Build: A Hollow Oak Cottage video (built with Oak Tree prizes) here!
Good luck collecting!