Winterfest arrives in Webkinz in January, along with some brand new Challenges! Check out the calendar below to see what we have planned for the month: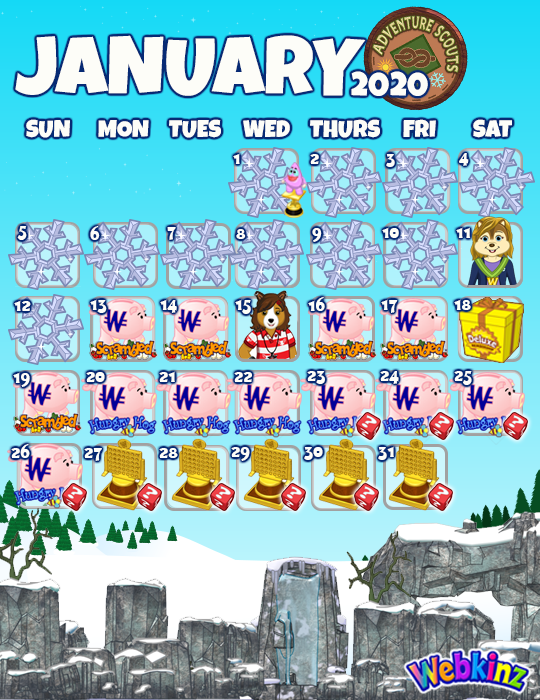 Watch Podkinz 132 to see what you can win during Winterfest… You're going to love the Winterfest cookie prizes too!
Merry Christmas from your furry friends in Webkinz World!