Take a look at the calendar below to see what we have planned for the month: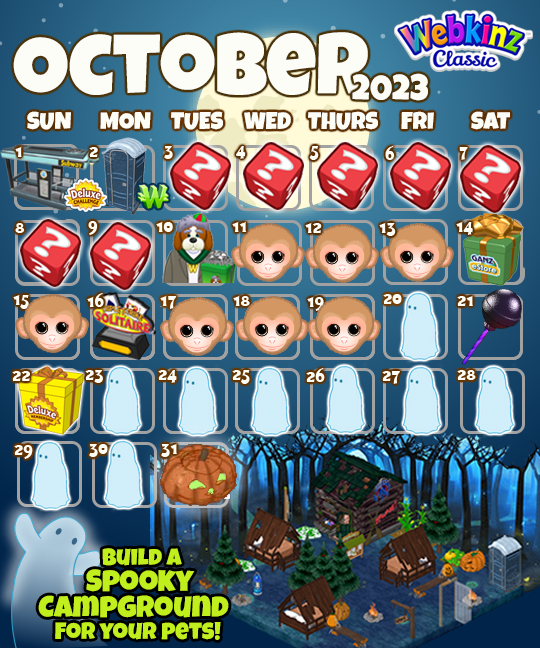 The new Haunted Campground room theme will only be available on Webkinz Classic from October 1 – 31.
If you would like to collect the Werewolf room theme from Webkinz Next, you must have a linked account to send it back to Webkinz Classic. CLICK HERE to learn how to link your Webkinz Classic account to a Webkinz Next account.
Download Webkinz Next now — available for iOS, Android and Windows 10.
Follow us on social media: