Each time you adopt a new Webkinz pet, you'll find a random Exclusive Item inside their gift box!  You can also earn an Exclusive Item by saving up your Wish Tokens and depositing them into the Wish Machine at the Wish Factory!
There are now 3 NEW Exclusive Items available, including a Weathered Wood Armoire, a Peridot Geode Divider, and a Giant Gladiolus Garden!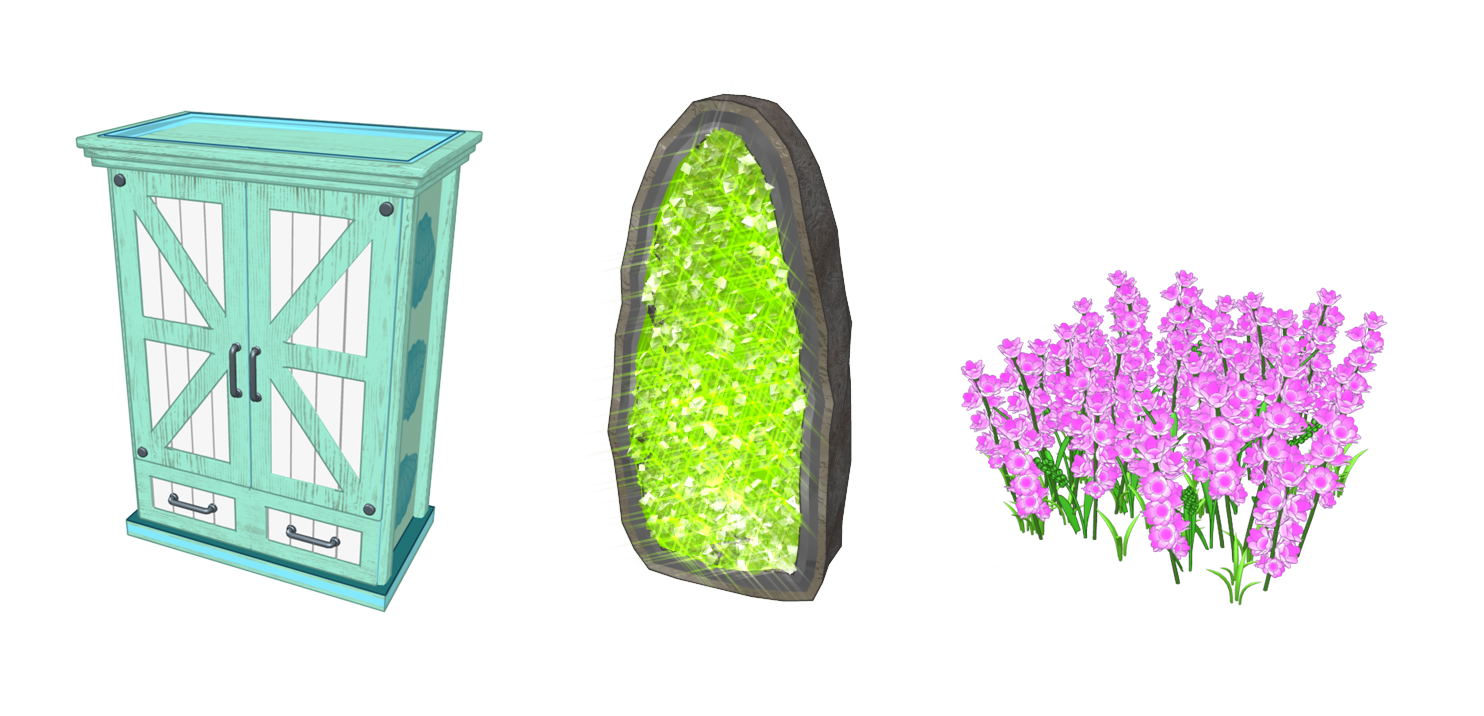 To make room for these new items, we've retired the Seaside Palace Sandcastle and the Time Warp Clock!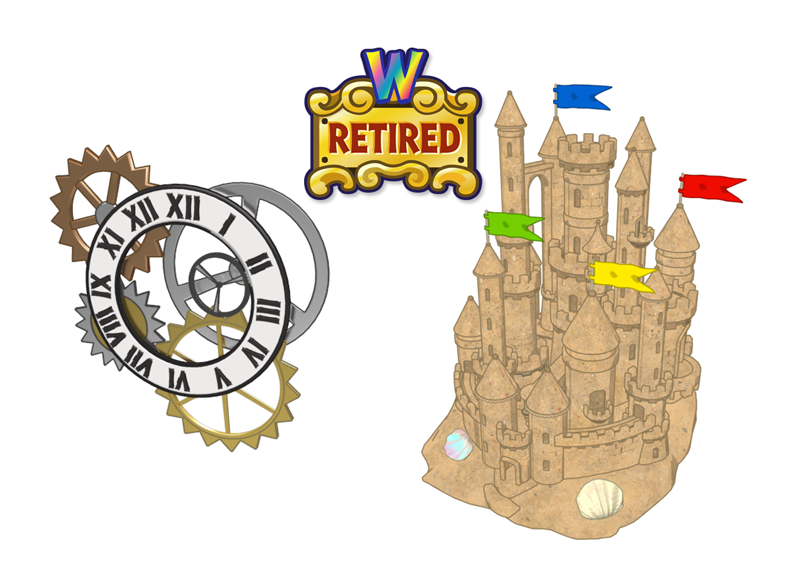 Want to see all of our available Exclusive Items together? Check out our Exclusive Item Gallery here.
Which Exclusive Items are YOUR all-time favorites? Let us know in the comments below.