We're happy to announce the return of the Medallion floaty clicky in Webkinz World!

Look for the floating Medallion every day when you log in to Webkinz World for a chance to win a random Medallion! You could win one of any of our 24 Pet Medallions — collect enough Pet Medallions for a single pet to adopt it onto your account!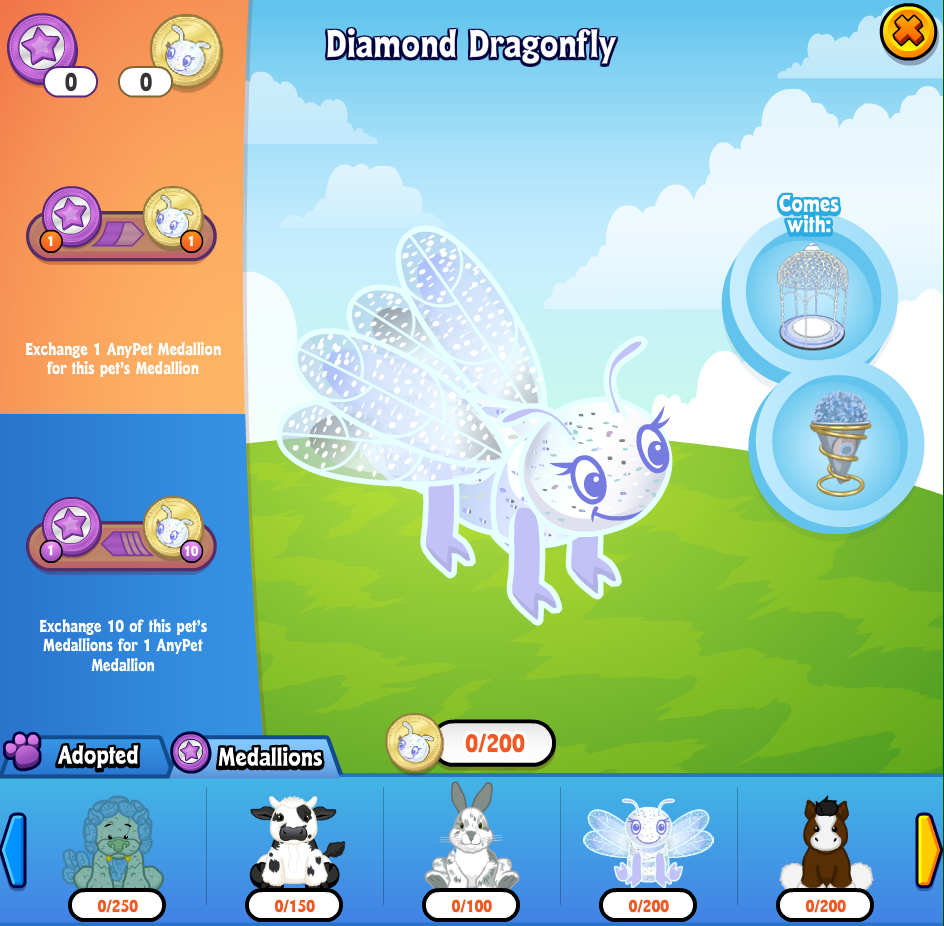 How else can you win Medallions? You might get one each day just for logging in to Webkinz World. There's also a chance to win a prize, including a random Medallion, when you get a good score on certain games. (Look for the gift box icon in the Arcade — all of the mobile games, other than Goober's Atomic Adventure — can potentially award prizes.) Deluxe Members get 10 random Medallions in their Deluxe Monthly gift box, and we'll be adding even more ways to earn Medallions in the future.
How are your Medallion collections coming? Which pet are you closest to unlocking?