The Fantastic Flower event has arrived in Webkinz Next! This is your chance to team up with other players to win awesome prizes!
Here's how it works:
Every two hours on the EVEN hour Eastern Standard Time (12pm EST, 2pm EST, 4pm EST, etc.) you'll see a notification that 'The Fantastic Flower has bloomed in Kinzville. Help it grow!'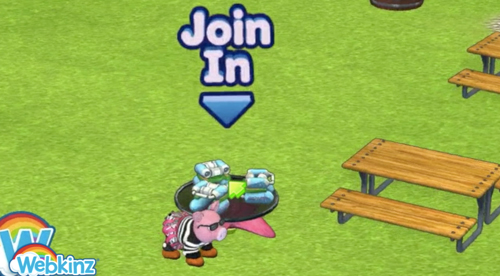 That's your cue to head to Kinzville Park. Look for the flower table with the 'Join In' message and grab your water cannon pack.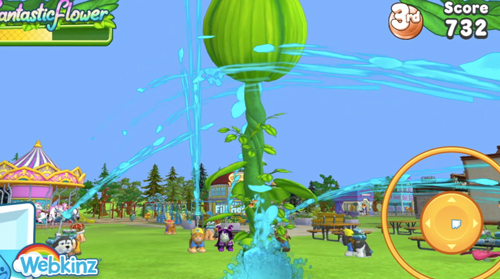 Walk toward the flower and start blasting, using the controls on the right to aim.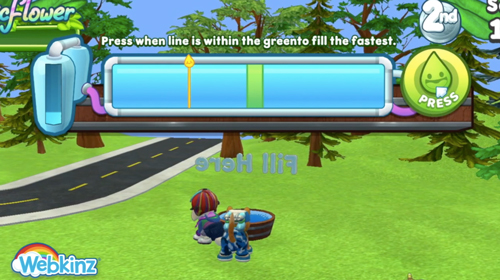 When your pack runs out of water, find a bucket nearby with a 'Fill Here' message and click on it to refill your pack. Hit the green target line to fill your pack faster.
Once your pack is full, head back to the flower and start blasting again!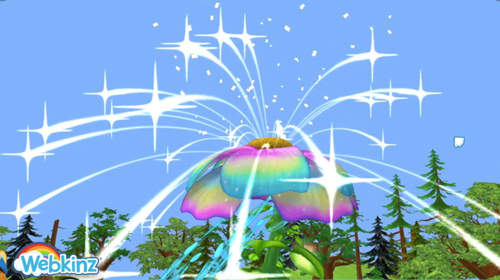 When the Fantastic Flower blooms, the three players with the top scores will win prizes including KinzCash, and a random flower. The top two also win a Flower Path Potion you can feed to your pet to create a trail of little Fantastic Flowers in their wake for 20 minutes. The next four to 20 players earn 200 KinzCash just for participating!
Please note: The Fantastic Flower event runs for 30 minutes every two hours. If the event ends before the Flower blooms, each player will receive 50 KinzCash for participating.
Log into Webkinz Next and join this fun new event! It's blooming fantastic!