The Ribbon Unicorn is our Pet of the Month for July 2019!
Gallop away on a great adventure when you adopt the regal Ribbon Unicorn! Your magical new friend can rest atop their Far Far Away Canopy Bed before setting off on the journey! And when they need to stop for a snack, make sure you pick up a scoop of Glittery Grape Gelato!
Adopt the Ribbon Unicorn in July, and you'll get a loot bag full of surprises and a Pet of the Month prize you can't get anywhere else!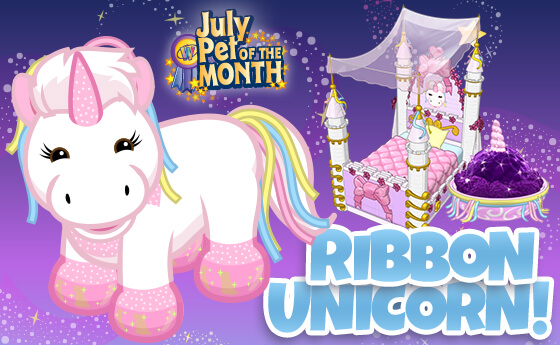 And don't forget—you can get the virtual version of the Ribbon Unicorn at the Ganz eStore!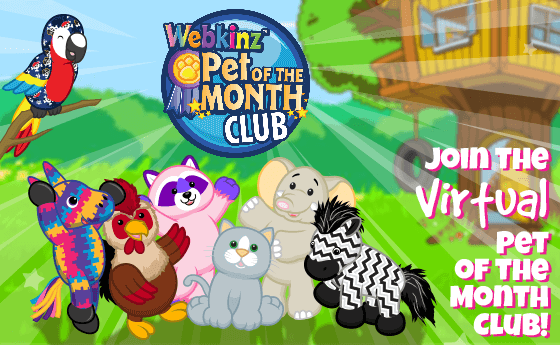 Want to enhance the Pet of the Month experience?
Why not join the Webkinz Virtual Pet of the Month Club?
Click here to learn more about the Pet of the Month Club!
You may find this and much more at eStore!