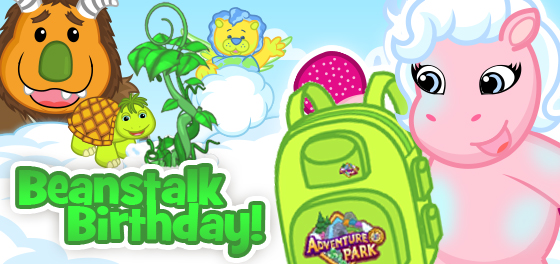 Today the Pineapple Turtle visits Adventure Park with a Beanstalk Birthday Quest Pack from Ganz eStore! Nibbles shares the news that Rafi the Cloud Guardian is planning a birthday party for Lunk the Giant!
Maybe if the Pineapple Turtle helps Rafi set up the party, it will get an invitation to the party! If it completes the quest, it will win a reward - a Beanstalk Climbing Tree!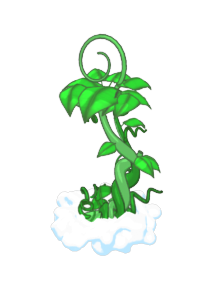 If you'd like to help set up for the party, the Beanstalk Birthday Quest Pack is available at Ganz eStore and in the WShop. You can also unlock this quest by purchasing a Pink Pony Adventure Park Series Pet.