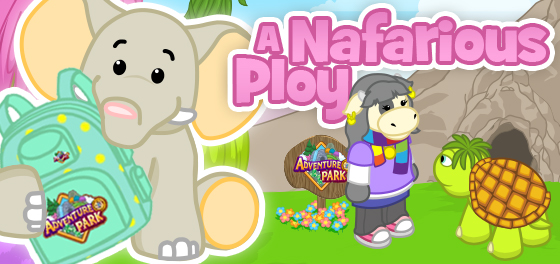 Yikes! The Pineapple Turtle is facing a daunting task in this foray into Adventure Park!
When we enter the Adventure Park, all the of the 'Kinz seemed to be in a trance! Luckily, after searching around, we come upon Cowabelle, who is able to explain that something or someone had cast a spell on the rest of the 'Kinz!  Now Cowabelle is counting on us to break the trance and save her friends!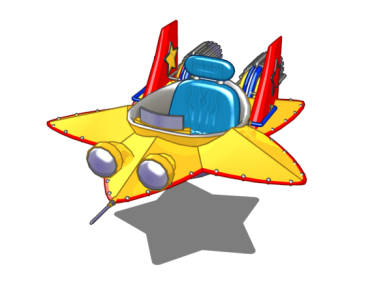 This looks like a pretty scary undertaking for this shy pet, but the Pineapple Turtle is determined to help! If we succeed in completing this quest, we'll win the Shooting Star Ship!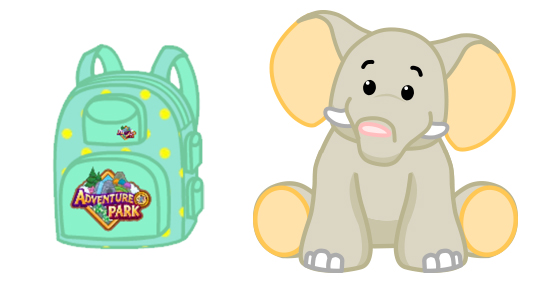 If you'd like to help save the 'Kinz, the Nafarious Ploy Quest Pack is available at Ganz eStore and in the WShop. You can also unlock this quest by purchasing a Velvety Elephant Adventure Park Series Pet.