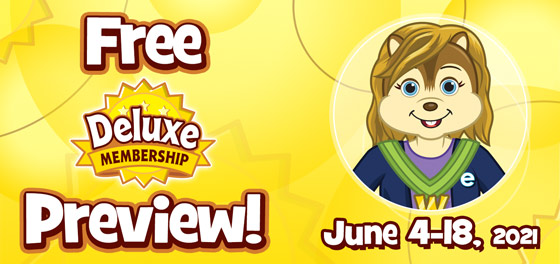 Big News for Free and Full Members!
From June 4 to 18, 2021 all members will enjoy the benefits of being Deluxe with TWO WEEKS of Free Deluxe Membership for everyone!
Get a feel for Deluxe with:
-        Deluxe Only Games!
-        The ability to buy Deluxe items in the W-Shop
-        Access to exclusive areas like Vacation Island, the Magical Forest and Zumwhere
-        EStore exclusives & discounts
-        Bonus classes!
-        More jobs!
-        Unlimited Questions at Quizzy's, Signature Safari and Discovery Zone
*Free players will not have access to KinzChat PLUS, Trading Rooms, sending items through KinzPost, or adding rooms to the house during a Deluxe Preview. Monthly Gift Boxes and eStore points will not be awarded to all non-Deluxe players during the Preview.

Full Members:
Don't worry -
If you are already a FULL member, you will continue to enjoy all the benefits of Full Membership PLUS Deluxe Membership during this period!
Existing Deluxe Members:
To thank you for your continued loyalty, please accept a bonus gift from us! During next month's Deluxe Day, July 8, 2021, you can collect a FREE Fun to Be Young Box under Today's Activities. That's in addition to your regularly scheduled Deluxe Day gift!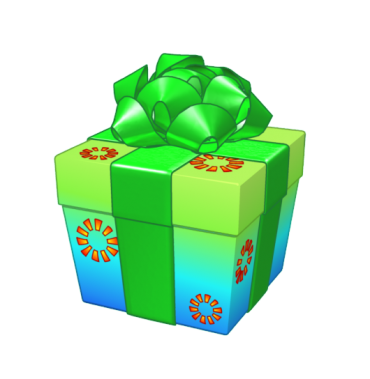 You can purchase Deluxe memberships, Deluxe exclusives and more at Ganz eStore!