Ever wonder how to win a trophy playing some of your favorite Webkinz Arcade games? In this feature we'll tell you how!
Here's a look at 2 Arcade trophies and how to win them: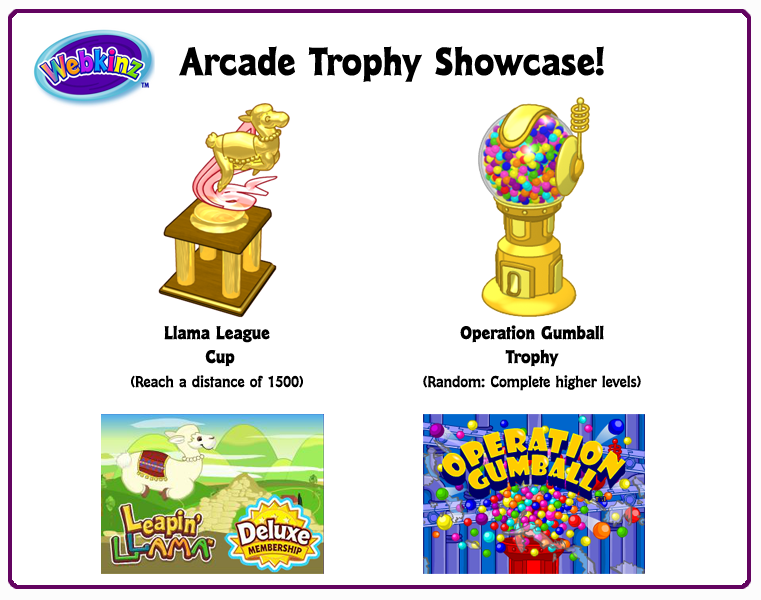 1. Llama League Cup (Leapin' Llama): Reach a distance of 1500 in the game to win this trophy!

2. Operation Gumball Trophy (Operation Gumball): The higher the level you complete in the game, the greater the random chance you'll win this trophy!
Have YOU ever won one of these trophies? Let us know in the comments below!
ALSO: Check out some of our earlier Arcade Trophy Showcase articles by clicking here.