Happy Thursday!


Only one more baby showcase until Christmas, and if all goes well I'll be sparking some special babies with my Gingerbread Puppy, Pinkalicious Pig, Rainbow Retriever, and Pinktastic Lion. I may spark my Gingerbread Puppy once with all three of them!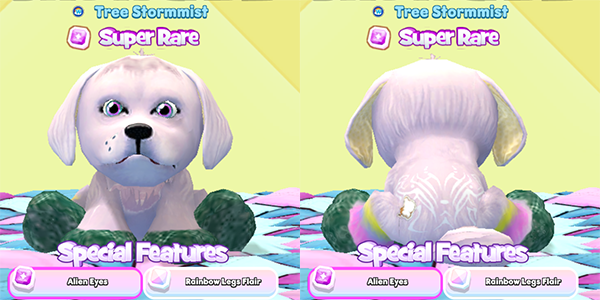 But on to this week's babies! This first baby is a sweet puppy sparked from a Rainbow Retriever and Cow. The green sparkle feet are courtesy of the cow, which makes the puppy look like it's always wearing shoes! The pink and blue eyes are quite striking on this mostly white puppy (it's a Next version of the Snowy Retriever!). Overall, a very soft and cuddly looking puppy.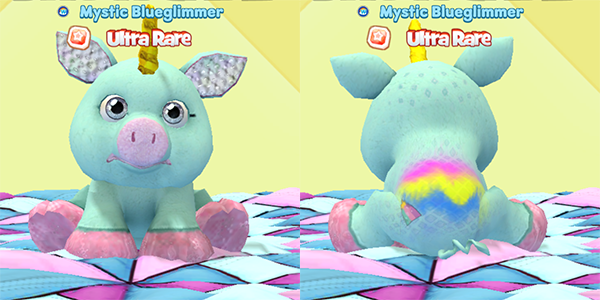 Now this amazing piggy is the result of sparking an ultra rare Rainbow Unicorn with the Pinkalicious Pig. I love the combination of teal and pink, and that soft rainbow pet patch goes so well with the bold rainbow patch across the back. The silvery sequin ears look great with the silver sparkle eyes and that bit of gold with the horn is a bright pop of color. Love it!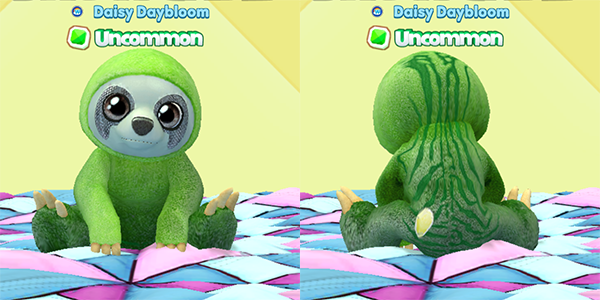 We all know I have a weakness for green. This particular green sloth has the most adorable yellow gumdrop pet patch, and those zebra stripes on the back are just so adorable. I would love to have one of these beauties.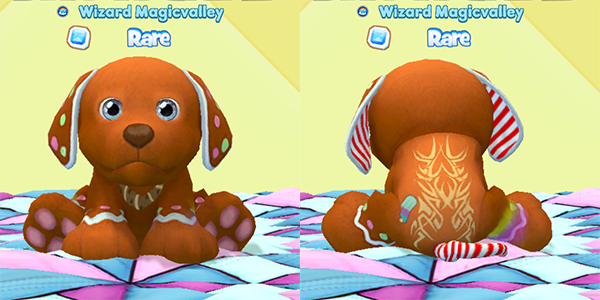 I might get a Gingerbread Puppy like this! This one was sparked with a Pinkalicious Pig and has that adorable pastel popsicle pet patch and really cool back pattern. This one has a cute wreath chest patch — a seasonal delight!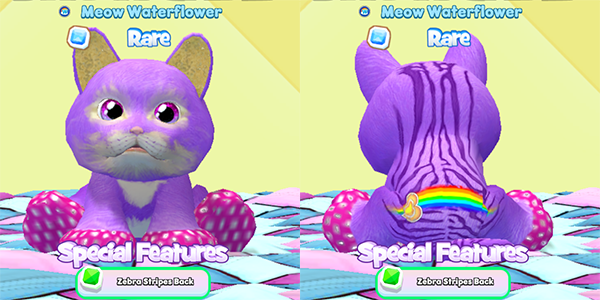 What an intense purple kitty! The pink feet and eyes are pretty adorable with this color scheme, and the rainbow across the back is very intense. I love the contrast of the yellow heart pet patch, too.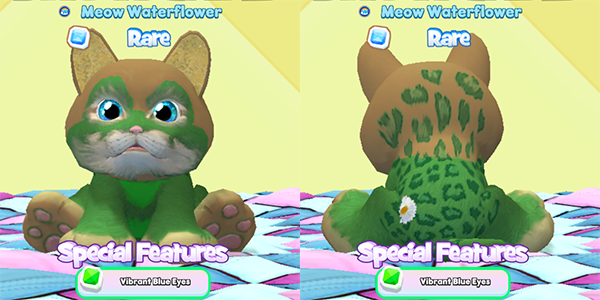 Another kitty! This one features the husky head pattern, which give it a unique look that makes the leopard spots really stand out. There's a spring fawn somewhere in the history, so it has the cutest little white daisy on that green lawn color.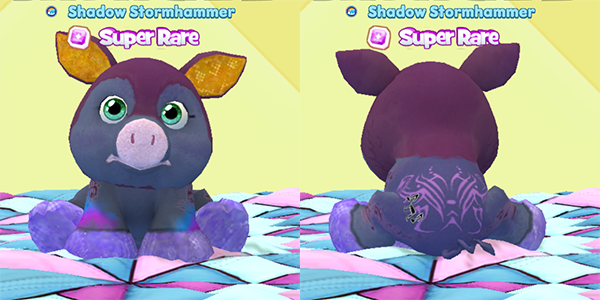 This intensely purple piggie also has the husky head marking and has the limited edition back patch. The purple feet are so cute with the rainbow flair, and the orange ears are a nice contrast that go well with the green eyes.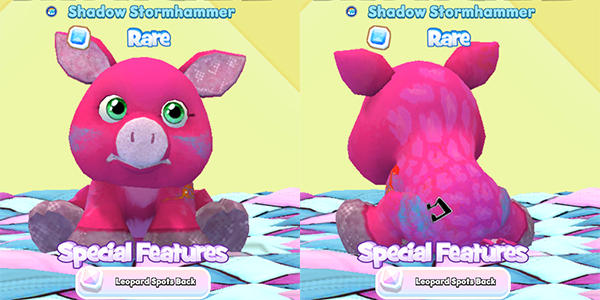 Another intense piggie! This deep pink baby has subtle leopard spots on the back with some interesting bursts of color at the top of the back legs and on the cheeks. The lighter pink ears, nose and feet make this a very coordinated piggie!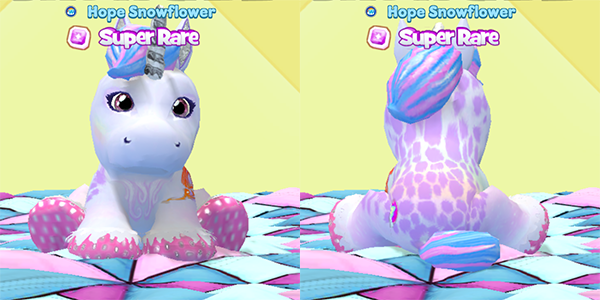 This unicorn baby is making me tempted to spark more unicorns! This pet has beautifully subtle body coloring, intense hyena spots and the cutest hair. The silver ears are really pretty with the horn, and the various chest and arm patches are too cute to cover up.


Download Webkinz Next now — available for iOS, MacOS, Android and Windows 10.