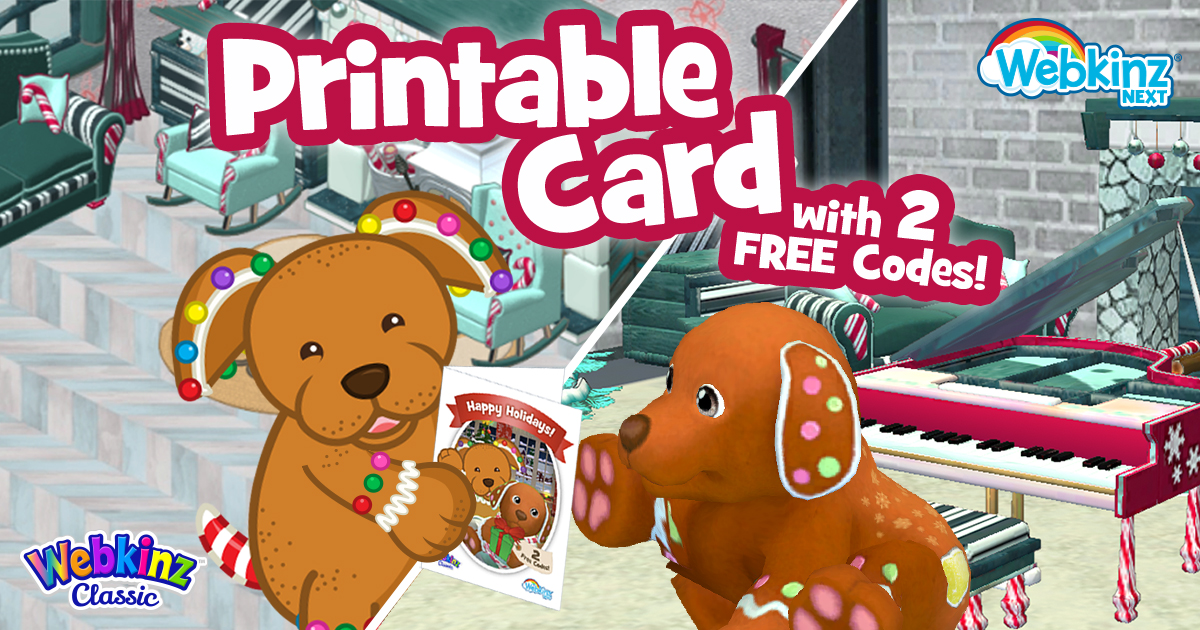 Whoops! The Classic Gingerbread Apron was inadvertently not set to be tradeable, sendable, and sellable. This will be fixed with our next release in January. 
This year, to celebrate the release of the new Gingerbread Puppy in Webkinz Next, we baked up a sweet surprise – a printable Christmas card featuring two codes – one for a gift in Webkinz Classic, and one for a gift in Webkinz Next!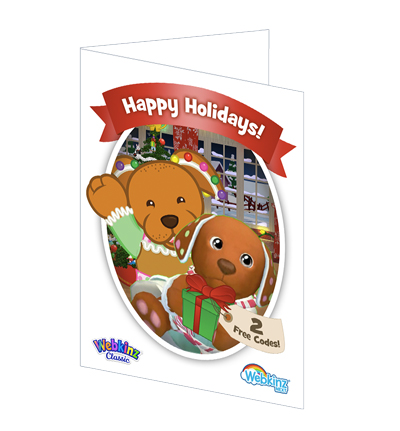 This printable greeting card would be perfect for a Webkinz lover in your life. It's also a great way to introduce your friends to the joy of Webkinz, and of course, it makes a great gift to yourself!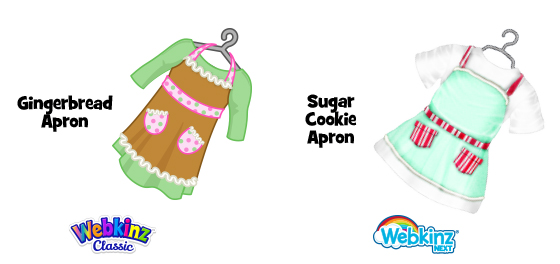 The Classic code awards a new Gingerbread Apron, and the Next code awards a Sugar Cookies Apron. You are going to bake your pets happy when you dress them in these cute outfits!
To get your printable card, just click the link below to download the PDF, print it out, then fold it horizontally and then vertically down the middle to create your own greeting card!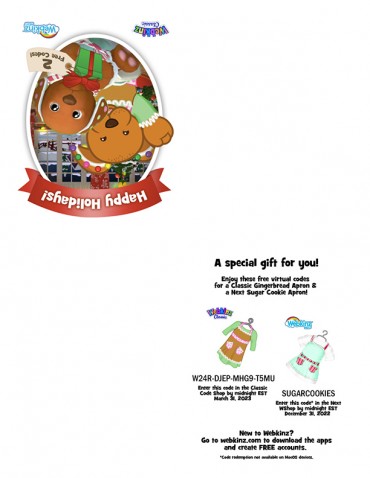 Bake someone happy this season!
Download Webkinz Next now — available for Mac, iOS, Android and Windows 10. Download Webkinz Next
Follow us on social media:
social media