Happy Thursday! Can you believe that May is almost over already? I can hardly believe it.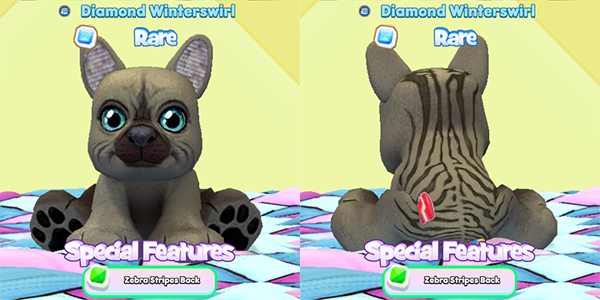 First up, this lovely frenchie features a more natural coloring, but I love the bold red macaron pet patch and the bold zebra stripes. You can just make out the tiny rainbow tail, which is adorable, and the aqua eyes are a nice contrast to the tan grey body.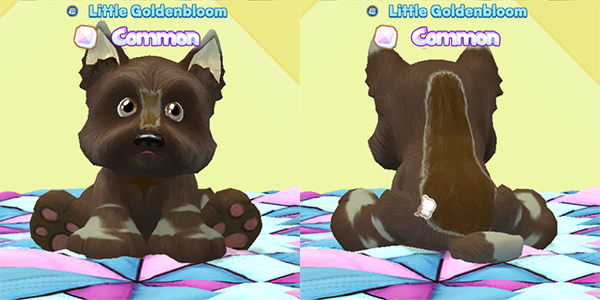 Take a look at this cute yorkie — I love the darker color with those fluffy cloud paw patches. The vanilla ice cream pet patch from a golden retriever looks really cute with this pet, too. The golden ears from the golden retriever are a bit softer than the ones that usually come with the yorkie. With the golden eyes, this understated yorkie would definitely be a Mandy favorite!




One of my favorite parts of this green puppy (other than it being green, of course), is the blue inner ears that match the blue tiger stripes, and some of the blue candy details on the leg. The yellow gumdrop ties it all together, since there's also yellow candy details on the leg! Party eyes are always fun and make a nice pop of color. Love these green puppies!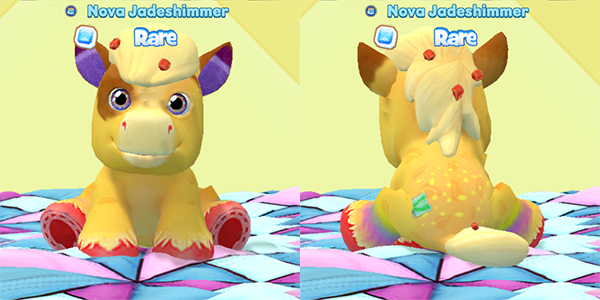 This pretty pony has a lot of bunny features! That eye patch is classic Holland Lop, and I love how those vibrant eyes match the years perfectly. I love the red horseshoes, the rainbow flair on the legs, and the bright green tulip pet patch!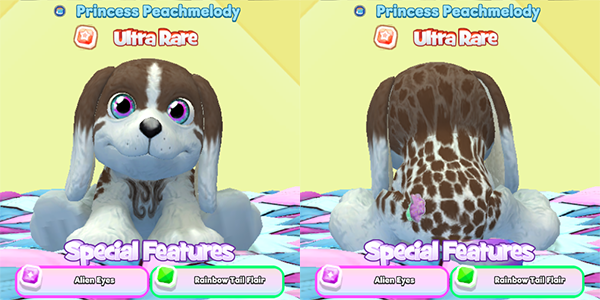 This cute cocker spaniel has the natural coloring that Mandy loves, but it also has some pretty special features. The pink cupcake is so adorable, and I love those swirls on the chest. Of course, I'm a big fan of the alien eyes and the rainbow tail, since it is a nice pop of color, so I'd be pretty happy with this one, too.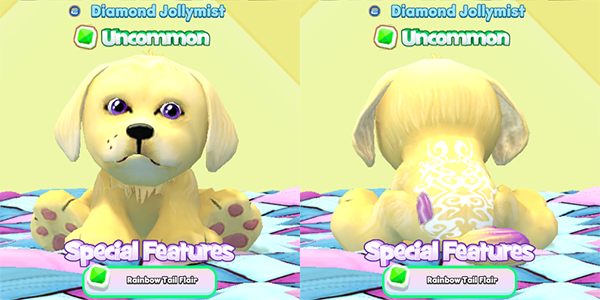 OK, so here's another one that would satisfy both Mandy and me! I like the soft yellow color for the golden retrievers, and this one has the matching tail, macaron and eyes! The tiki patch is understated, but still pretty cool. Pretty nice combination of golden retriever and frenchie!


What do you think of this week's babies? Let me know in the comments below! I've got a spring fawn and bunny ready for the next spark party! It's looking like it might be on the Friday before Father's Day next month, so pencil it in!
Download Webkinz Next now — available for iOS, MacOS, Android and Windows 10.