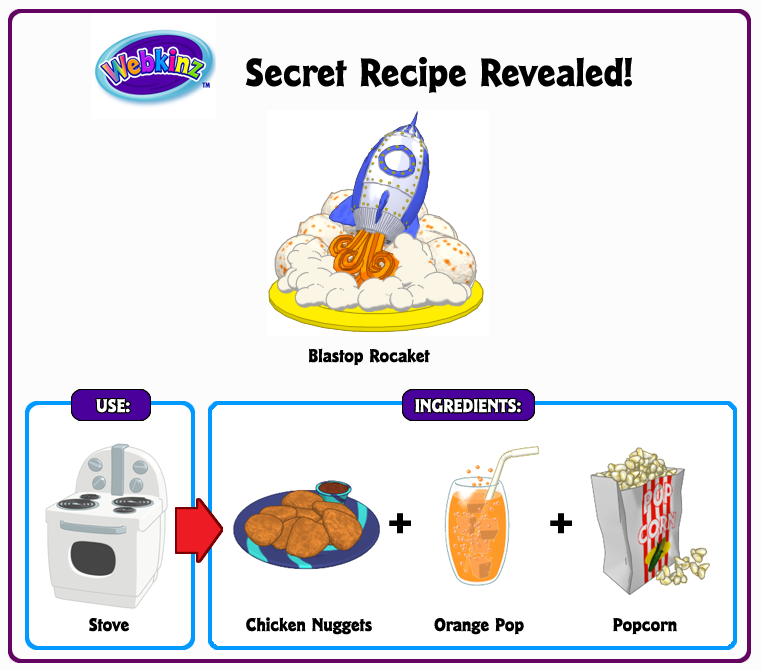 If your pet is looking for a snack that will really have them over the moon, then we have a great Secret Recipe for them!
When you combine these 3 ingredients on a stove, you'll make a new recipe food that's a real blast!
Here's what you'll need:
When you feed your pet a plate of Blastop Rocaket, they'll think it tastes out of this world!
Want to know some other Secret Recipes for the stove? Check out our earlier articles here and here!