Mega Stove recipes are notoriously difficult to solve because they require 5 ingredients instead of the usual 3, so today we're finally revealing the previously unsolved puzzle known as Brisked Triflador!
Just pick up the following 5 ingredient foods from the WShop and then combine them on a Mega Stove (available in the "Kitchen" section of the WShop) to create this wonderful, whipped dessert!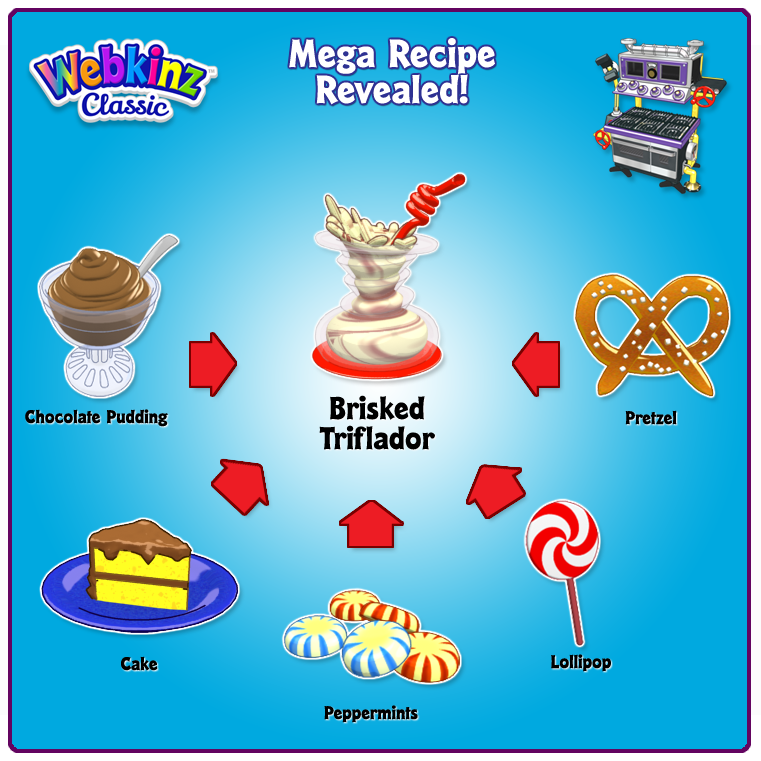 Because this recipe has never been solved before, the first person who does will be awarded a Secret Chef Trophy!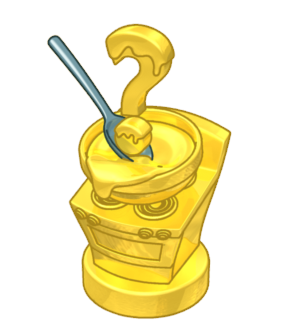 Want to know about MORE Webkinz Secret Recipes? Check out our Secret Recipe archive here!
What are some of YOUR favorite secret recipe foods? Let us know in the comments below!