Hey Guys, Michael Webkinz here with a special reminder: The Green Leaf room theme is being temporarily retired from the W-Shop on September 23rd. You'll want to grab this theme before it's gone because you never know which items will be back and which ones will be retired for good.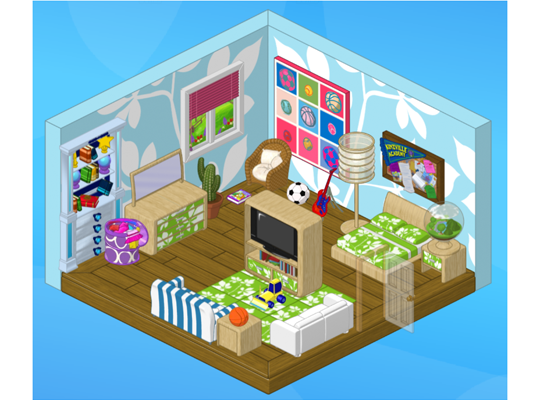 You'll find the Green Leaf room theme in the ROOM THEMES section of the W-Shop:
Sad to see the Green Leaf theme go? Here's some news that might cheer you up… the Pretty In Pink theme is returning to the W-Shop on September 23rd!
What new items would like see added to the Green Leaf theme when it returns to the W-Shop? Please leave your comments below…