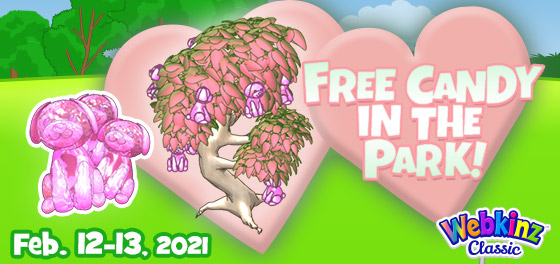 Please note: There is only ever one dispenser in Kinzville Park at one time. So, while the tree is in the Park this weekend, the Bake Sale Stand will be down. Don't worry – the stand will be back in a couple of days, and you'll have some yummy gummies!
There's a yummy new gummy tree in Webkinz Classic! The Pinky Gummy Puppy Tree dispenses one Pink Gummy Puppy every day and you can find it at Ganz eStore and in the W Shop!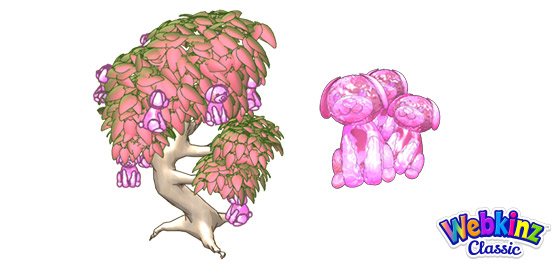 And on February 12 and 13, you can also find this pretty tree in Kinzville Park! Be sure to visit the Park and click on the tree to get a free candy for your pet.
This beautiful tree would make a sweet addition to your home!