Thinking about taking your Webkinz pet on a road trip? Well here's the recipe for a sensational sandwich that you can pack away for them later!
Just pick up the following 3 ingredients at the WShop (or harvest some Farm Fresh Strawberries from your own Growing Garden) and combine them together on a Sandwich Maker to create the cool-looking Careening Rojodillos!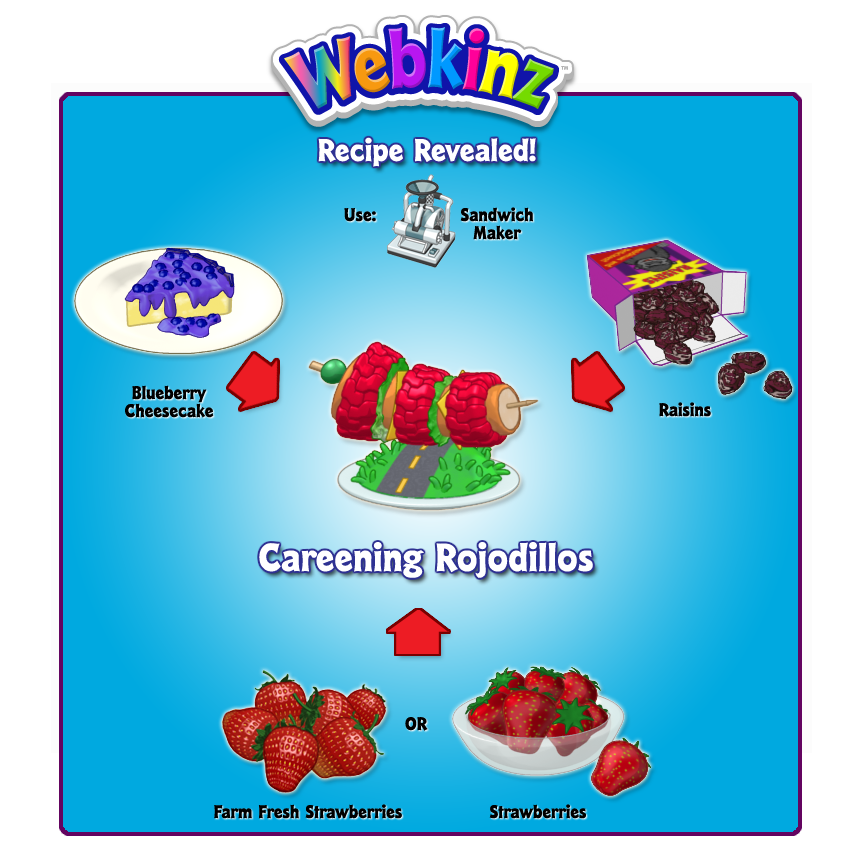 Want to know MORE Secret Recipes? Check out our Secret Recipe Archive here!
What are some of YOUR favorite Webkinz recipes? Let us know in the comments below!