Today marks the start of our Marshmallow Collection AND a special Kinzville Hot Dog Giveaway! July 1 to 31, look for Kinzville Hot Dog Ingredients and combine them on a stove to make Kinzville Hot Dogs you can feed your pets to earn awesome prizes!
Players can earn one of each ingredient per day. Here's how you can find them:
Ketchup
Look for Ketchup floating around Webkinz Classic! You can collect one a day!
Mustard
Look under Today's Activities to get a bottle of Mustard a day!
Relish
Visit the Map of Kinzville, look for the Lemon Drop Cow walking around your Map, and click on it to earn one bottle of relish a day! Please note: the Cow will only appear on your Map if you have roads for it to walk on. Make sure there is a road on your Map so the Cow will appear.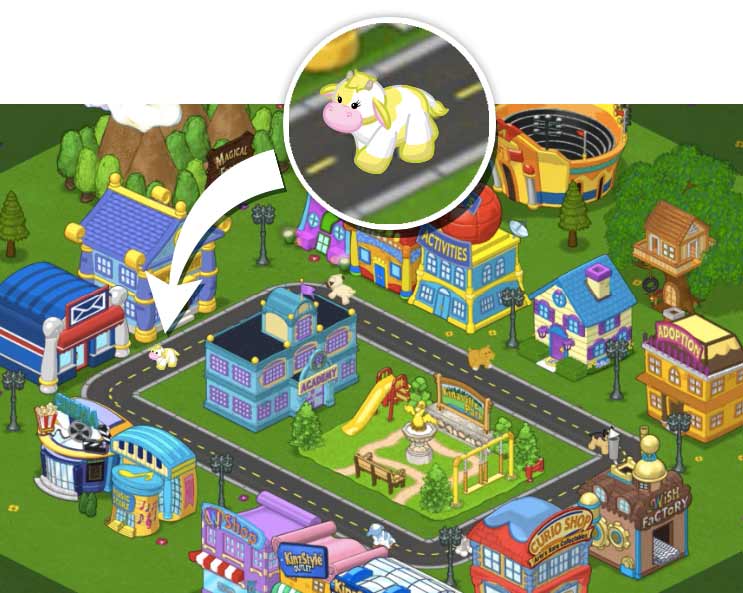 Visit the Lemon Drop Cow's Hot Dog Stand on Webkinz Newz every day in July 1 and 31 to get one random condiment a day!