UPDATE: Oops! Someone made a mistake when they posted the dates for what was supposed to be a 7 day giveaway (math is hard!) 
To make up for the error, we will be giving away another Free Copper Husky Paw Print Tile to Copper Husky Puppy Owners on November 21, 2019. 
Our apologies for the confusion and any inconvenience it has caused.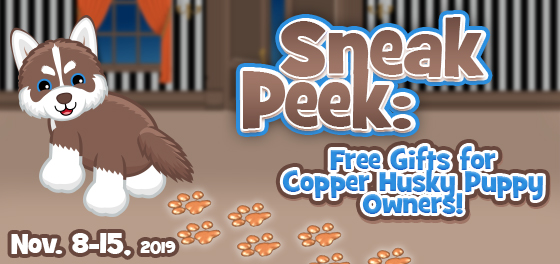 Copper Husky Puppies are making their mark in Webkinz World with new Copper Husky Paw Print Tiles – FREE to Copper Husky Owners from November 8 to 15!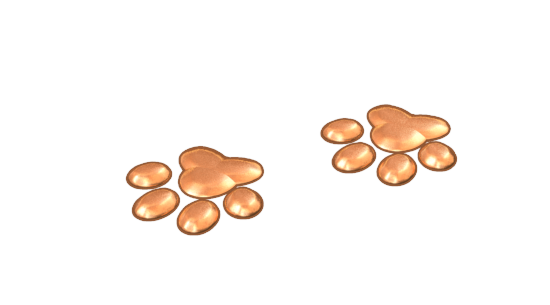 Copper Husky owners can visit Today's Activities – on Web only – in the Things To Do menu every day from November 8 to 15 to get a free Copper Husky Paw Print Tile added to your Dock!
If you'd like to add a Copper Husky to your Webkinz family, you can find them at the W Shop and Ganz eStore!