Arte's Curio Shop has some amazing things, including many themes that are only stocked on his shelves! His stock changes every hour, so you'll have to check back often to see what he has to offer! Items marked with the "Arte's Favorites" logo are exclusive to the Curio Shop!
The Cats theme and the Dogs theme were the first two room themes ever created in Webkinz World. They were so basic, they didn't even come with their own matching wallpaper or flooring, and they included less than a dozen items for each. There were both originally available in the WShop when Webkinz World launched in 2005, but it have since been retired and can now only be found at random times in the Curio Shop!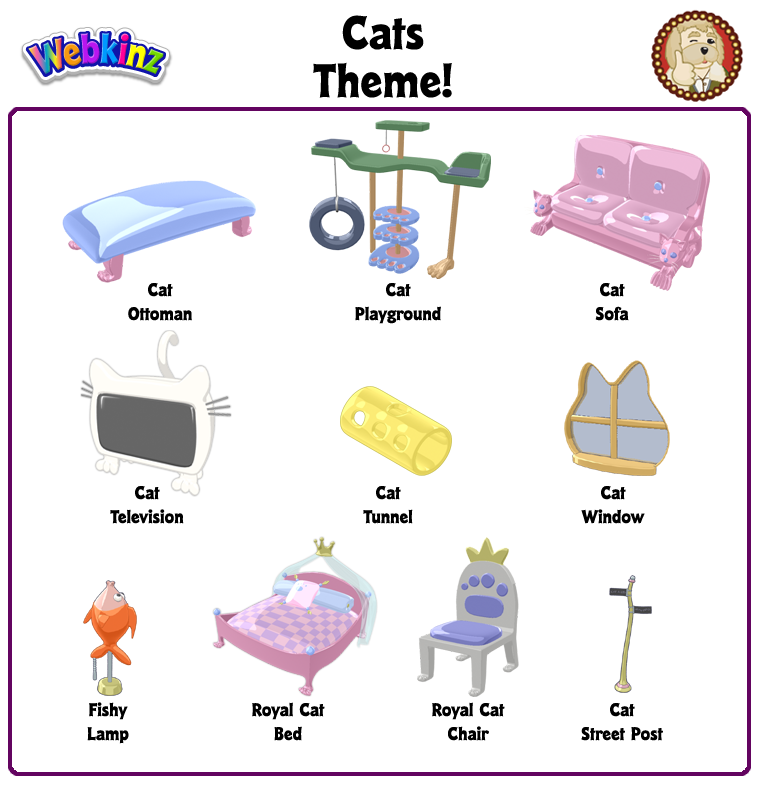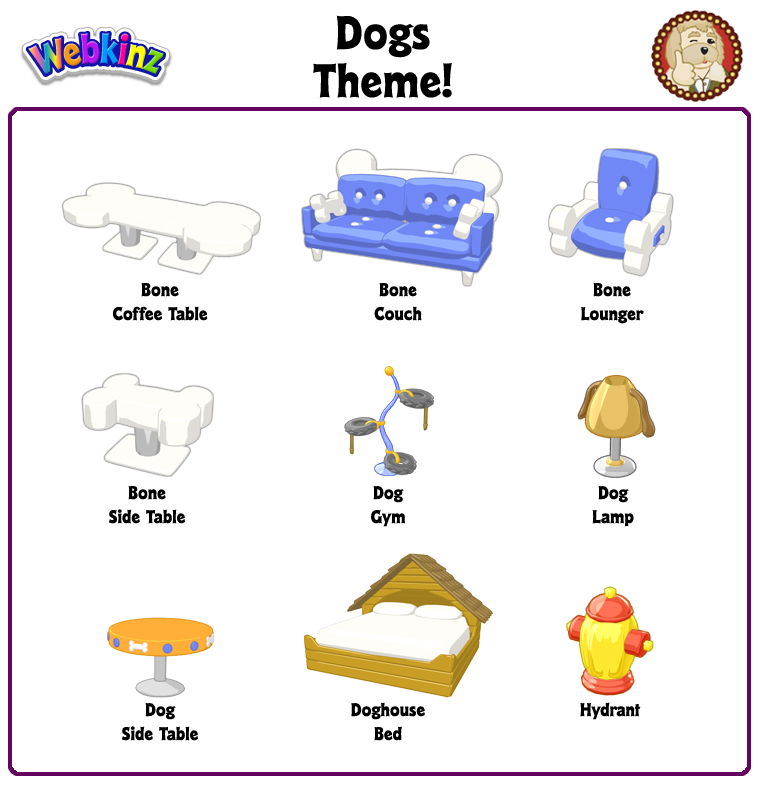 Put all of the pieces of this theme together in one room and you'll have an awesome rainy-day hangout!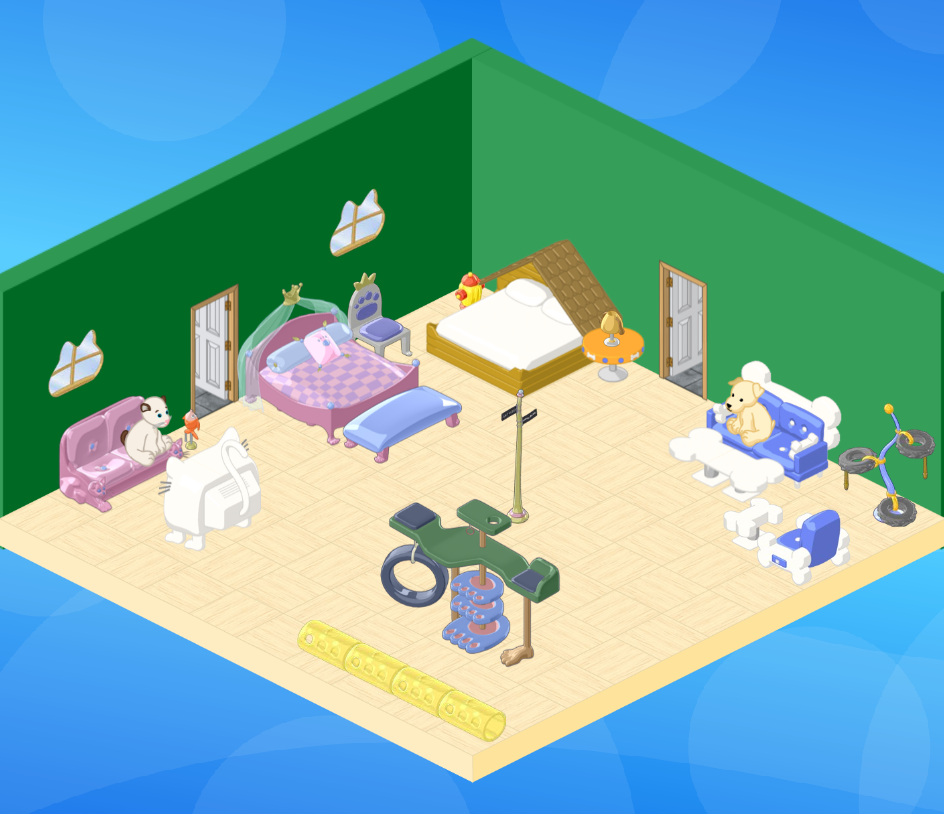 Deluxe Members also have access to a second set of Curio Shop items updated hourly, so they have TWICE the chance of finding amazing items! Learn more about Deluxe Membership here.
Have YOU been collected any of the items from these original room themes? Let us know in the comments below!