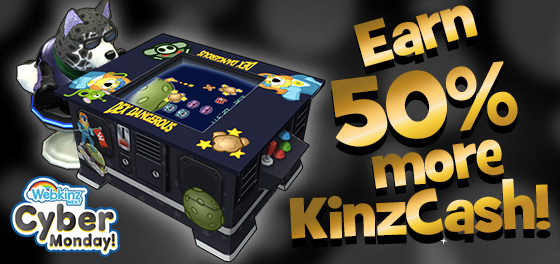 Be sure to log into Webkinz Next today because on Cyber Monday, November 28, 2022, EVERY game is Game of the Day!
You'll earn 50% more KinzCash just by playing all your favorite games today!
Get your game on in Webkinz Next!
Download Webkinz Next now — available for Mac, iOS, Android and Windows 10.
Download Webkinz Next
Follow us on social media:
social media