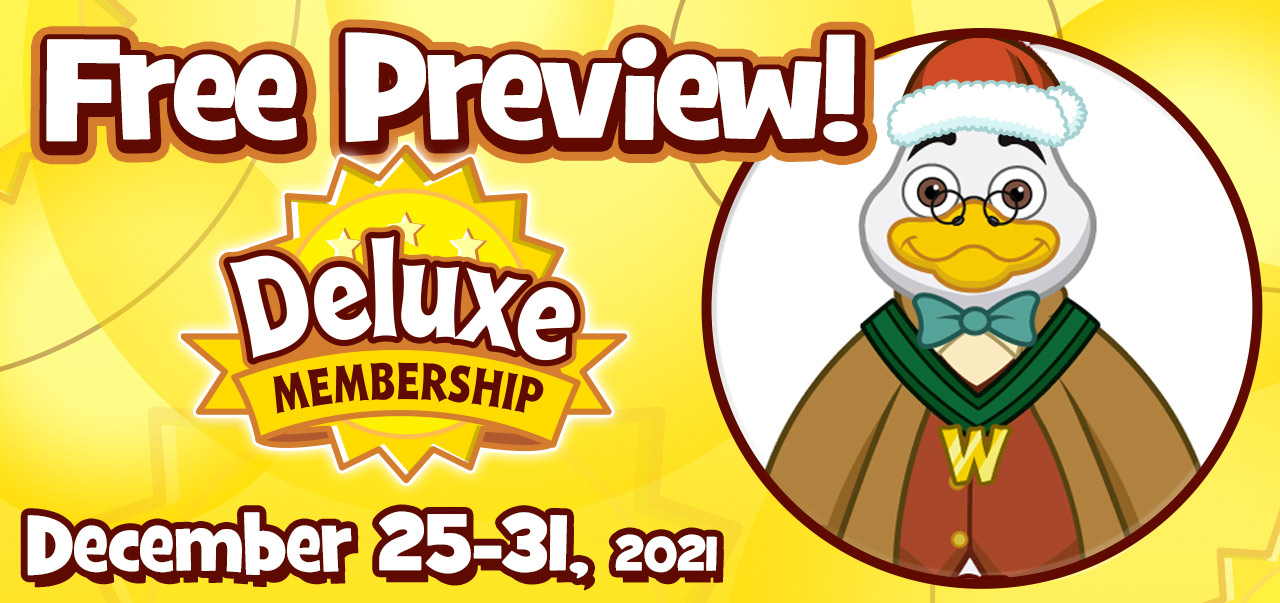 Happy Holidays to all of our members! As a special holiday surprise, we are holding a FREE Preview Week from December 25 to 31! For one week, all members will enjoy the benefits of being Deluxe!
Get a feel for Deluxe with:
- Deluxe Only Games!
- The ability to buy Deluxe items in the W-Shop
- Access to exclusive areas like Vacation Island, the Magical Forest and Zumwhere
- EStore exclusives & discounts
- Bonus classes!
- More jobs!
- Signature Safari and Discovery Zone
*Free players will not have access to KinzChat PLUS, Trading Rooms, sending items through KinzPost, or adding rooms to the house during a Deluxe Preview. Monthly Gift Boxes and eStore points will not be awarded. eStore exclusives and discounts will not apply at Ganz eStore.

Full Members:
Don't worry -
If you are already a FULL member, you will continue to enjoy all the benefits of Full Membership PLUS Deluxe Membership during this period!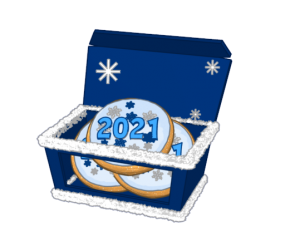 Deluxe Members:
To thank you for your loyalty, please accept a FREE gift from us on January 1, 2021! Visit Today's Activities on January 1 and click on the 2021Winterfest Cookies 3 Pack to have it added to your Dock!
Follow us on social media:
social media